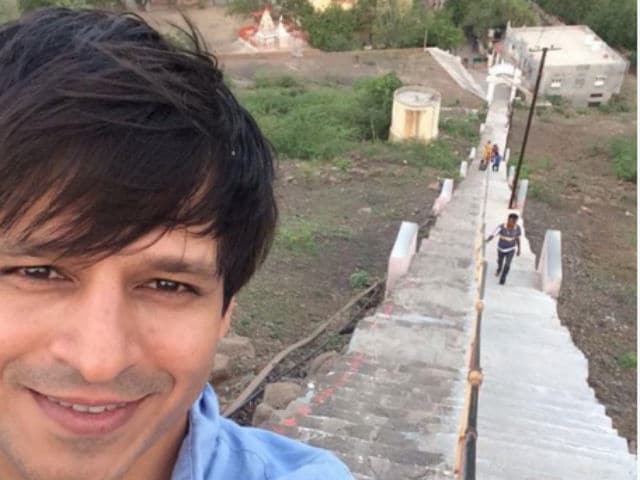 Mumbai:
Actor Vivek Oberoi said that he respects Aamir Khan's work as an actor, but believes that India is the most tolerant country.
On November 23, Aamir said that he was 'alarmed by a number of incidents.' Speaking at the Ramnath Goenka Excellence in Journalism in Delhi, Aamir also said, "When I chat with Kiran at home, she says, 'Should we move out of India?' That's a disastrous and big statement for Kiran to make. She fears for her child. She fears what the atmosphere around us will be. She feels scared to open the newspapers every day."
The actor was criticised for his comments on intolerance as the ruling BJP dismissed his statements as 'alarmist.' Several Congress leaders, on the other hand, have spoken in support of the actor.
"I have a lot of respect for Aamir Khan and his body of work as an actor. My personal belief is that India is the most tolerant country in the world and has been for thousands of years. When the world was fighting in holy crusades, one religion versus another, we were learning to live with each other. How to create monuments, how to create cultural artefacts, paint, write poetries, celebrate each other," said Vivek.(Also Read:
Jackie Shroff on Aamir Khan's Comments: People Have Right to Speak up
)
"This is how India has contributed to the world. India is a confluence of all religions, ideas, ideologies and politics. I have deep respect for that and I have immense pride. I am going to live here and I am going to die here," added Vivek.
Vivek also said that he does not believe in censorship. Recently, Central Board of Film Certification chairman Pahlaj Nihalani was criticised for cutting short kissing scenes between actor Daniel Craig and his leading ladies in the 24th James Bond film
SPECTRE
.
"I do not believe in censorship. We have to proceed and progress with time. When I was asked by the government, this is what I told them. You have to be progressive. I am not saying that we should do away with anything. But there has to be liberalism as we progress. We are following the (censorship) Act of 1952. So, somewhere it is important to update and upgrade that. That is a sign of a mature country," said Vivek.