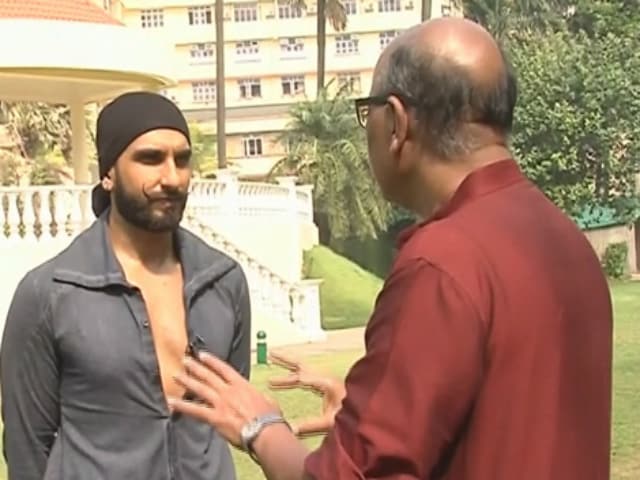 New Delhi:
The 'casting couch' is showbiz's dirty little secret, hardly ever admitted to or discussed publicly. Last weekend, actor Ranveer Singh made an explosive claim, rare in it's frankness, in an interview with NDTV. He told Shekhar Gupta in an episode of Walk The Talk that not only does the 'casting couch' exist, he had personal knowledge of it. (Also Read:
Deepika Padukone Opens Up About Ranveer Singh's 'Contrasting Sides'
)
"Casting couch is a very real thing. I have experienced it first-hand," Ranveer said.
Ranveer, who worked as an assistant director before making his debut in 2010's
Band Baaja Baaraat
, said that as a newcomer, he was to meet a certain gentleman at his Andheri home and took particular care to make an impressive portfolio so that it wouldn't be discarded forthwith. He needn't have bothered because the man, identity not disclosed, "did not even look at it."
"Which means he wasn't interested in it at all," Ranveer said. "Later, I found out what he was interested in. He told me, 'You have to be smart. You have to be sexy.
Jo smart hai, jo sexy hai, wo aage nikal jaata hai
."
Ranveer, 30, said he was promised access to production houses in exchange for sexual favours. "When I said 'no' (to his demands), he cried like a jilted lover. Later, I got to know that he does it to everyone," the actor told NDTV.
Ranveer Singh went on to be signed by Yash Raj Films, arguably Bollywood's biggest banner. This year, his performance in summer's
Dil Dhadakne Do
has been widely praised. He also stars in Friday's
Bajirao Mastani
, playing Maratha leader Peshwa Bajirao I.
Ranveer earlier told news agency PTI, "I always see how much forward I have moved with a film.
Band Baaja Baaraat
took me 10 steps ahead.
Ram Leela
was a leap forward.
Kill Dil
took me nowhere maybe and then
Dil Dhadakne Do
was a few steps forward. Now, I hope that
Bajirao Mastani
is a leap forward. I have invested a lot in this movie. It is definitely my biggest film and I have worked very hard on it. I do have high hopes from the movie."
Watch: