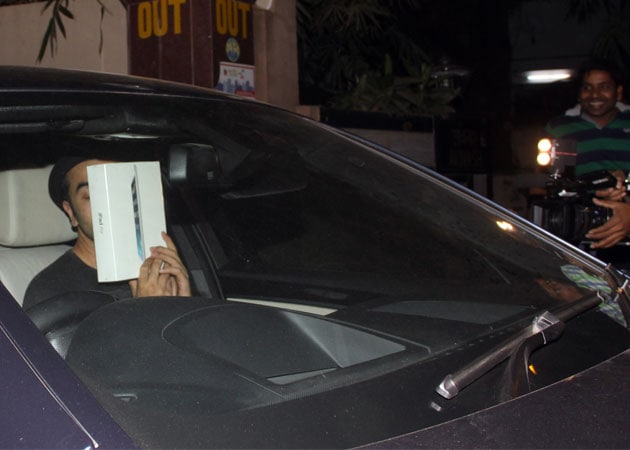 Highlights
Actor Ranbir Kapoor is usually one of the most camera-friendly stars around so we were more than a little surprised to see him hiding behind his iPad at filmmaker Karan Johar's dinner party in Mumbai on February 10. Ranbir, who also hid his hair under a hat, was careful not to let the assembled photographers catch a glimpse at his face despite the absence of rumoured girlfriend Katrina Kaif who is reportedly in Shimla shooting for her film Bang Bang.
His fellow guests, actor Arjun Kapoor and director Ayan Mukherji, had no problems being photographed. Arjun, who has a big release coming up this week in Gunday, was spiffy in blue shirt and dark jacket. Ayan, who directed Ranbir in Wake Up Sid and Yeh Kawani Hai Deewani, wore a Jimi Hendrix T-shirt.
The party, held at Karan Johar's Bandra home, was ostensibly held to celebrate the success of Dharma Productions' latest offering Hasee Toh Phasee but the absence - at least on camera - of the film's stars Parineeti Chopra and Sidharth Malhotra leads us to believe there was more to the evening than met the eye.
We have a feeling that Ranbir and Ayan may actually have dropped by to talk shop with KJo. With Hrithik-Kareena's Shuddhi now on the backburner, Dharma Productions does need another big ticket project - reason enough to be eyeing another prospective mega hit from the Yeh Jawaani Hai Deewani team of Ranbir and Ayan.
An announcement in the offing? We wouldn't be surprised.
Watch video
New Delhi:
Actor Ranbir Kapoor is usually one of the most camera-friendly stars around so we were more than a little surprised to see him hiding behind his iPad at filmmaker Karan Johar's dinner party in Mumbai on February 10. Ranbir, who also hid his hair under a hat, was careful not to let the assembled photographers catch a glimpse at his face despite the absence of rumoured girlfriend Katrina Kaif who is reportedly in Shimla shooting for her film
Bang Bang
.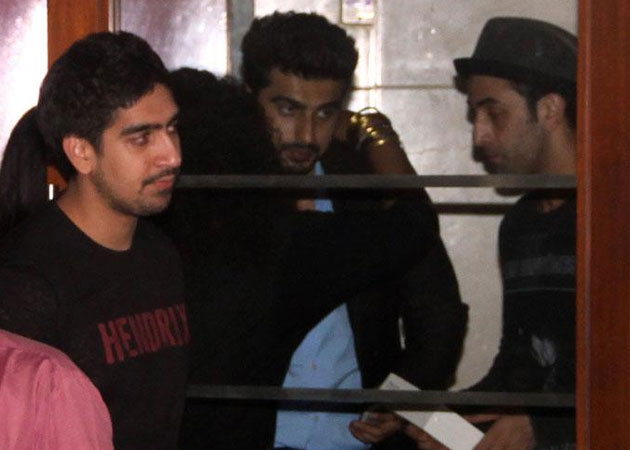 His fellow guests, actor Arjun Kapoor and director Ayan Mukherji, had no problems being photographed. Arjun, who has a big release coming up this week in
Gunday
, was spiffy in blue shirt and dark jacket. Ayan, who directed Ranbir in
Wake Up Sid
and
Yeh Kawani Hai Deewani
, wore a Jimi Hendrix T-shirt.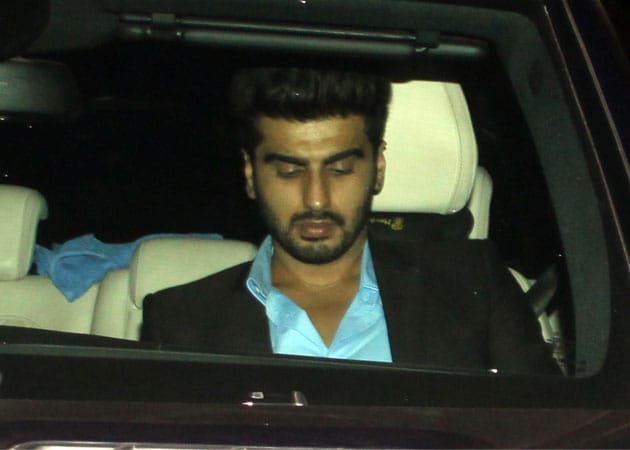 The party, held at Karan Johar's Bandra home, was ostensibly held to celebrate the success of Dharma Productions' latest offering
Hasee Toh Phasee
but the absence - at least on camera - of the film's stars Parineeti Chopra and Sidharth Malhotra leads us to believe there was more to the evening than met the eye.
We have a feeling that Ranbir and Ayan may actually have dropped by to talk shop with KJo. With Hrithik-Kareena's
Shuddhi
now on the backburner, Dharma Productions does need another big ticket project - reason enough to be eyeing another prospective mega hit from the
Yeh Jawaani Hai Deewani
team of Ranbir and Ayan.
An announcement in the offing? We wouldn't be surprised.
Watch video