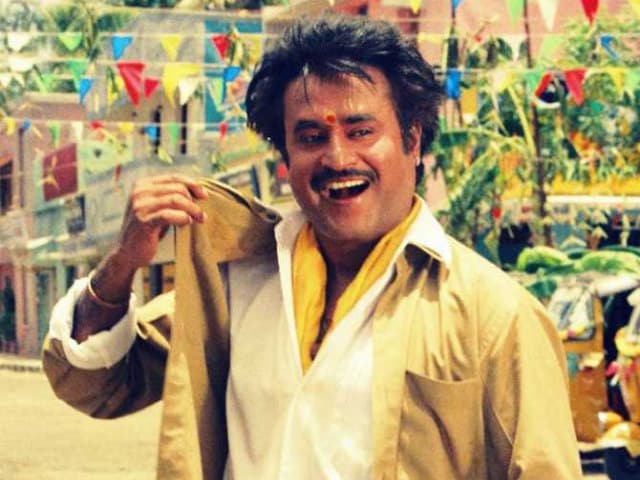 Highlights
Audience can now enjoy the film's music in DTS 5.1 surround form
Veteran musician Deva who scored music for the film has redone it afresh
Baasha, with Rajinikanth and Nagma in the lead roles, released in 1995
New Delhi:
The digital remastered version of superstar
Rajinikanth
's old blockbuster
Baasha
has hit screens yet again, 22 years after its original release. Audience can now enjoy the film's music in DTS 5.1 surround form. Veteran musician Deva who scored music for the film has redone it afresh for the digital version. The film has retained the original dialogues though.
Baasha
, with Rajinikanth and Nagma in the lead roles, released in 1995. It is considered of the biggest hits delivered by Rajinikanth, who plays an auto driver with a secret past.
Baasha
is believed to have been inspired by the Hindi film Hum, which
also starred Rajinikanth
.
It took six months of hard work for technicians to restore the old print and to add vibrant colours to give it a new feel. 80 screens across Tamil Nadu are showing the film. Director Suresh Krishna, who made the film, says, "The craze for
Baasha
is amazing even after television channels have shown the movie umpteen number of times."
Watch what the director of Baasha has to say about the film:
Many theatres are running to packed houses and its a sell-out for the weekend. Watching the first day first show, Gokula Kannan,
a Rajini fan
who works in the IT industry, says "The picture clarity is amazing. I loved it though I've watched Baasha more than 20 times in theaters and around 100 times on TV and DVD. The best thing is to see a younger Rajini. I hate to see him get old."
Rajinikanth's son-in-law, actor Dhanush, tweeted the original poster of Baasha on Thursday:
After 22 years .. same excitement. #baasha "nallavangala sodhippaan , Kai vida maattaan". Here we go again #thalaivapic.twitter.com/XdtUb4drwi

— Dhanush (@dhanushkraja) March 2, 2017
Sources in the industry say
Baasha
catapulted the superstar to the crorepati league in the early Nineties. It is from this film that
Rajinikanth
started charging a fee of Rs 1 crore and above for his films. Suresh Krishna, who had written the book
My Days with The Baasha
, says, "Rajinikanth worked hard and prepared a lot to turn Baasha. Ahead of the shoot in a Hyderabad studio, I saw him trying one dress after the other, the muffler and was walking back and forth. He was still not getting into form. Our makeup man offered a glass without frame and he liked it. I saw him getting transformed into
Baasha
, one of the best performances."
Fans are preparing for a mega celebration on Sunday. P Sridhar, Secretary LIC Rajini Fans Association, says, "We've arranged for a grand reception. The Superstar's younger daughter Soundarya is also coming."