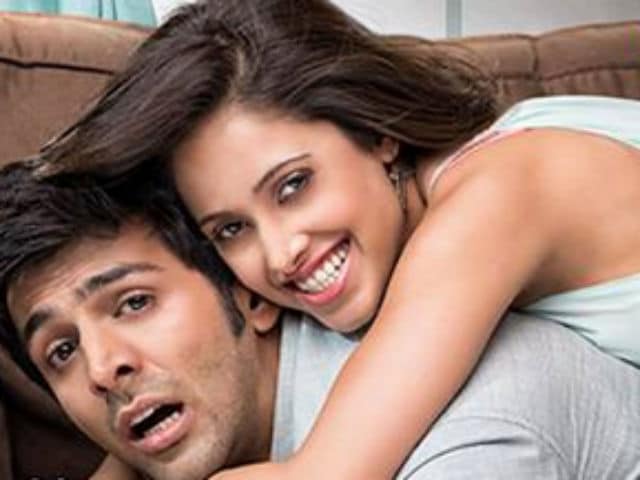 New Delhi:
Pyaar Ka Punchnama
, which revolves around three friends facing issues with their demanding girlfriends was a dark horse at the box office but many felt that the movie's tone was not very kind from the female perspective.
Filmmaker Luv Ranjan, however, is not bothered by the criticism as he has made
Pyaar Ka Punchnama 2
, which yet again is a funny take on relationships.
"People always feel the need to tag others. If anyone is putting a label on me and saying that I am a misogynist, I can't do anything about it. Our metropolitan societies have become hypersensitive and we can't take a joke. But at the same time in small cities and villages, people's favourite pastime is banter. It used to be the same earlier. It's just that we have become too serious about ourselves," Luv told PTI.
Pyaar Ka Punchnama 2
features Omkar Kapoor, Sunny Nijar, Kartik Aaryan, Nushrat Bharucha, Sonali Sehgal and Ishita Sharma.(Also Read:
Salman Khan Has More Than One Pyaar Ka Punchnama 2 Connection
)
"Our premise is same but the treatment is different. So we took this call that we will change the characters and the storyline will be from the perspective of the new characters. This time too we are making fun on how women are," Luv added.
Luv said that he wanted to make a story that showed the ugly side of romance and that's how
Pyaar Ka Punchnama
happened.
"I wanted to do a film against love. It was just an idea. In our films, love is always glorified but I wanted to do something different. And I wanted to do it in a humorous way. I wanted to show how the whole concept of a relationship can become troublesome when in love," he added.
When Luv was asked whether he would like to continue the franchise in the near future, he said, "It completely depends on the audience's reaction. If they do not like the second part, I will stop making the film."
Luv started his career in the film industry as an assistant director to Suneel Darshan before making it big with
Pyaar Ka Punchnama
, which features newcomers. He does not wish to work with A-listers.
"The films that I want to make somehow have the need for a younger voice so that my characters are more magnified and they are on the forefront. It's not a planned thing but somehow I never felt the need of working with the stars," said Luv.
Pyaar Ka Punchnama 2
is scheduled to release on October 16.