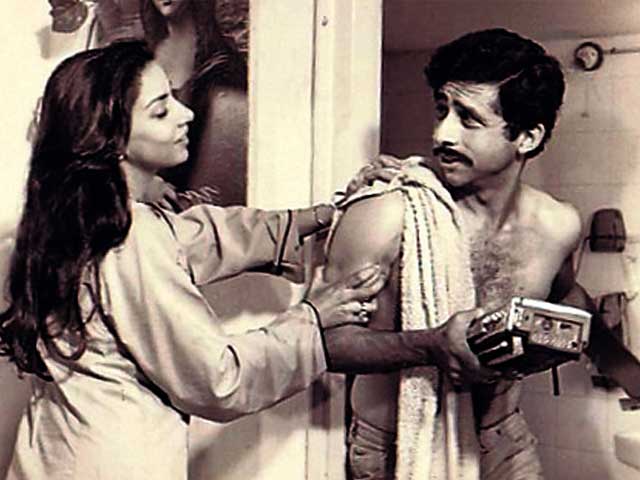 Panaji:
Vikas Mohan, the producer of Libaas which was directed by Gulzar, has demanded an apology from the International Film Festival of India (IFFI) organisers for screening the film during the ongoing festival here.

Vikas Mohan, the producer of the 1988-film directed by noted poet and filmmaker Gulzar, has issued a legal notice to IFFI director Shankar Mohan and Information and Broadcasting secretary Bimal Jhulka asking them to "tender unconditional apology for screening the film during (ongoing) 45th festival."

The unreleased film starring Shabana Azmi, Naseeruddin Shah, Raj Babbar, Utpal Dutt and Annu Kapoor was part of the Indian Panorama section of the ongoing festival.

However, refusing to apologise, Shankar Mohan said, "The legal notice will not stand because the film is part of Indian Panorama. In the Indian Panorama you can screen the films as they are non-commercial."

The film, based on a short story, is about extramarital relations. It won critical acclaim in international film festivals, but never got released in India.

Its producer has said that the letter of authority to screen the film was given 22 years back in 1991 and that too for non-commercial screening.


"However, in today's day and age, for exhibition of the movie at the film festivals, subscription charges are demanded from the attendees, thus making the screening commercial which is not the purpose for which the letter of authority was granted," the notice mentions.
The producer has also objected to the fact that stars like Naseeruddin Shah and Shabana Azmi were not invited for the screening.
"Certain portion of the film is also uploaded on the social media which violates the Copyright Act," the producer alleged.
Shankar Mohan has demanded that the film prints be returned immediately, and it should also not be re-screened.
IFFI showcased a retrospective on Gulzar.