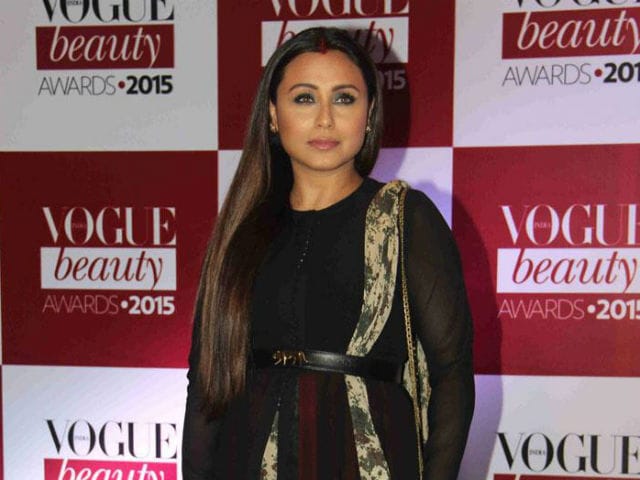 Mumbai:
Actress Rani Mukerji, who is expecting her first child with husband, filmmaker Aditya Chopra, was hospitalised in Mumbai on November 14. Rani's spokesperson has confirmed that she is perfectly fine.
Rani attended a Diwali party, after which she was reported to have been thoroughly exhausted and required medical intervention.
However, Rani's spokesperson has confirmed that she was hospitalised because she needed rest.
"Rani Mukerji was admitted to the hospital as the doctor felt that she needed to rest for a few days under medical supervision. She was discharged. But she wanted to rest in the hospital for a few more days as the baby's room is being prepared at home. She wanted to stay away from dust and noise. She is perfectly fine and all is well," Rani's spokesperson said in a statement.
The actress will be discharged on November 19.
Rani and Aditya got married on April 21, 2014.(Also Read:
Rani Mukerji Spotted With a Baby Bump
)