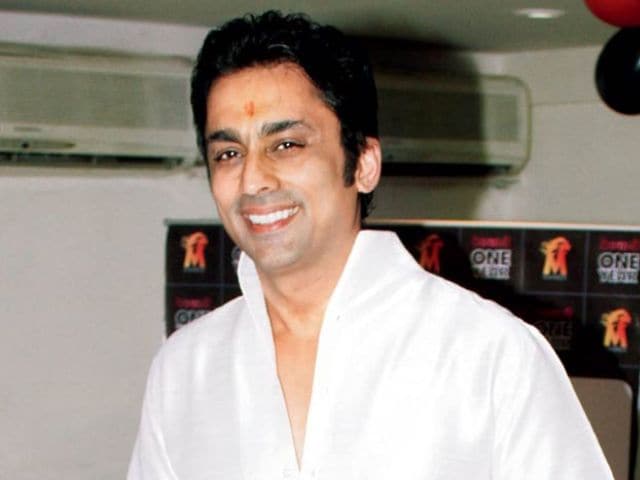 Mumbai:
Pharma barons and brothers Alok and Anuj Saxena are in the dock over allegations of a Rs 1.35-crore cheque fraud against Elder Pharmaceuticals, a medical manufacturing and marketing company headed by them.
While Alok (CEO and MD) has been arrested, the police are still on the hunt for Chief Operations Officer (COO) Anuj, who is also a well-known TV actor.
Background
The Saxena brothers, along with two other top officials from Elder Pharma, had allegedly tried to make a payment of Rs 1.35 crore through five post-dated cheques from a deactivated account.
The fraud came to light after Dr Anil Agarwal, proprietor of MAK Ampoules Pvt Ltd and Ankola Paper Mills Pvt Ltd - companies based in Marine Lines which supplied material to Elder Pharmaceuticals - registered an FIR at the Azad Maidan police station on October 2.
Dr Agarwal said his companies had maintained business relations with Elder Pharmaceuticals for over a decade, and in 2012, the two parties decided to enter a financial relationship as well. Through an arrangement called intercorporate deposit, Agarwal's companies would channel surplus funds into Elder Pharma, which would pay interest at the rate of 11.5% per annum.
The first such deposit was made in October 2012, which over time grew to Rs 85 lakh. Another deposit was made in the following month with an additional Rs 50 lakh. A total of five such deposits were made.
"The company (Elder) was supposed to renew the arrangement every three months, at a yearly interest of 11.5%," said Agarwal, adding that the pharma company soon began to default on interest payments. "Until March 2015, we received Rs 9.3 lakh, but over Rs 25 lakh was still pending in interest payment.
Finally, in October 2014, Elder Pharmaceuticals issued five cheques to clear the total amount of Rs 1.35 crore (including interest), post-dated for March 31, this year. But when the cheques were deposited in the bank, Agarwal got the shock of his life. "The bank officials informed us that the checks had been dishonoured since the account from which they were issued had been closed in November 2014. We appealed to the court regarding the issue, and eventually, we filed a police complaint with the Azad Nagar police on September 3," he told mid-day.
As the representatives of the company didn't respond to notifications, calls, reminders or legal notices, an FIR was finally registered on Tuesday under Sections 420 (cheating and dishonestly inducing delivery of property) and 34 (common intention). Apart from the Saxena siblings, the FIR also named executive director Yusuf Karim Khan and independent director Joginder Singh Juneja.
Senior Police Inspector Narendra Singh of Azad Maidan police station said, "According to the details furnished by the bank and the complainant, we have arrested the signing authorities on the cheques (Alok and Yusuf Khan) and produced them in court today. Both are in judicial custody now and we are looking for the other two accused now." Alok and Yusuf were later granted bail on a personal bond of Rs 2 lakh each, which is to be submitted by noon today.
Feud in the family
It's not the first time the family is in the news for not-so-pleasant reasons. In April this year, following Elder founder, Jagdish Saxena's death in 2013, Anuj, who headed the Rs 1,800-crore group's Elder Healthcare arm, was embroiled in a legal tangle with brother Alok, mother Sneh and sister Shalini.
He had staked claim to the family bungalow and business assets. In August of 2013, he had suffered a blow when a city civil court had declined to provide him interim relief because he was unable to bring on record an incident to prove that the defendants had tried to dispossess him from the home after he claimed that Shalini wanted him out of the family property.
The flamboyant brother
Anuj is a doctor by training, and businessman by destiny, but he tried his hand at acting in 1993 with his first serial
Aasman Se Aage
, an Indianised version of Ayn Rand's
Fountainhead
. He grew famous as the flamboyant Abhay Kapoor in
Kkusum
.
Late veteran actor Vivek Vaswani is believed to have suggested that Anuj try his hand in the glamour industry. He even dabbled in production around 2007 when his firm, Maverick Productions released
Dulha Mil Gaya
starring Sushmita Sen and Shah Rukh Khan.