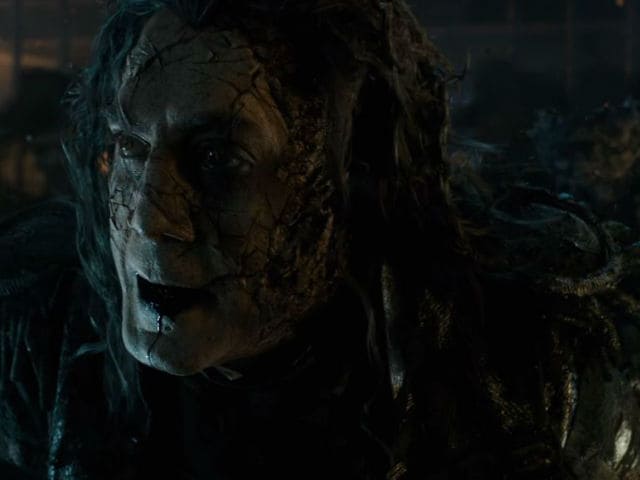 Highlights
Captain Salazar is introduced for the first time in the series
Captain Salazar is on a mission to eliminate every pirate alive
Pirates of the Caribbean: Dead Men Tell No Tales releases in 2017
New Delhi:
Captain Salazar has escaped the Devil's Triangle and he's looking for Captain Jack Sparrow. He doesn't seem to be in a very good mood and wants a message relayed to Jack Sparrow: "Death will come straight for him."
He asks an imprisoned Henry Turner (played by Brenton Thwaites): "Will you say that to him? Please?" Like he'd say no.
Disney released the teaser trailer of
Pirates of the Caribbean: Dead Men Tell No Tales
, fifth film in the
Pirates of the Caribbean
series on Monday. The film's first teaser trailer only meant to
introduce Jack Sparrow's nemesis
and well, it was super creepy.
Captain Salazar and his crew are determined to kill any pirate alive, including Jack Sparrow, whose only hope overcome Salazar's army is by finding the Trident of Poseidon, which will make him the master of the seas.
Javier Bardem plays Captain Salazar while Johnny Depp reprises the role of Jack Sparrow,
unseen in the first teaser
. The film directed by Joachim Ronning and Espen Sandberg will release next year.