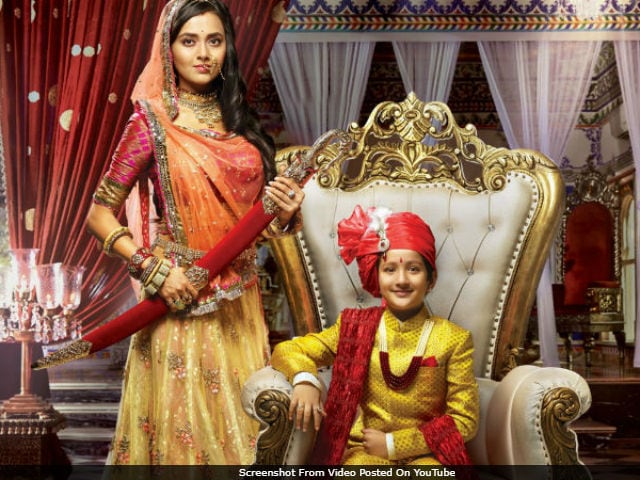 Highlights
The next show will have a better story: Producer Sumeet Mittal
Pehredaar Piya Ki received backlash for its controversial plotline
"It's a very painful process to end the show abruptly," Mr Mittal said
New Delhi:
The makers of
controversial show Pehredaar Piya Ki, which has now been pulled off air
, plan to make a 'comeback' with a new show and the same cast, reports
The Times Of India
.
Pehredaar Piya Ki
received backlash for its plotline, where an 18-year-old woman (Tejasswi Prakash) marries a 10-year-old boy (Afaan Khan). "We treat audience as an asset so we don't want to lose them. We will return with a new show and the same team very soon. In fact, we have started working on the same. The next show will have a better story. The actors will be with us till then," producer Sumeet Mittal told
TOI
, adding that pulling off the show mid-way is like 'suffering from a miscarriage.'
Pehredaar Piya Ki was criticized for glorifying child marriage,
which would affect the society in a negative way. "We are pulling off our programme
Pehredaar Piya Ki
from television. While we understand that the decision to end this serial will be disappointing to those whose creative energies are vested in it, namely, its crew and cast, we (as a channel) are convinced that we will be better served by focusing instead on developing viewer interest in our upcoming, new shows," read an official statement issued on behalf of the channel, quoted news agency IANS.
Of the show's abrupt ending, Mr Mittal told
TOI
, "It's a very painful process to end the show abruptly. It surely feels bad. Taking a show off air is like suffering a miscarriage. We work hard for each of our creation, without thinking about the outcome. Whether the show works or not, we put in the same amount of hard work and passion. We didn't want to wait for the audience to reject our show." Sumeet Mittal also added that the decision to end the show wasn't sudden. "We decided to end the show mutually. It was a difficult call, but we had to do it," he said.
Pehredaar Piya Ki
began last month on Sony Entertainment Television. After a few days, a petition to ban the show was sent to Information and Broadcasting Minister Smriti Irani. Later, the channel was asked to move the show out of prime time (from 8.30 pm to 10 pm).
A disclaimer, stating that the show does not promote the concept of child marriage
, was also carried.
Sumeet Mittal has earlier produced Star Plus' hit show
Diya Aur Baati Hum
.