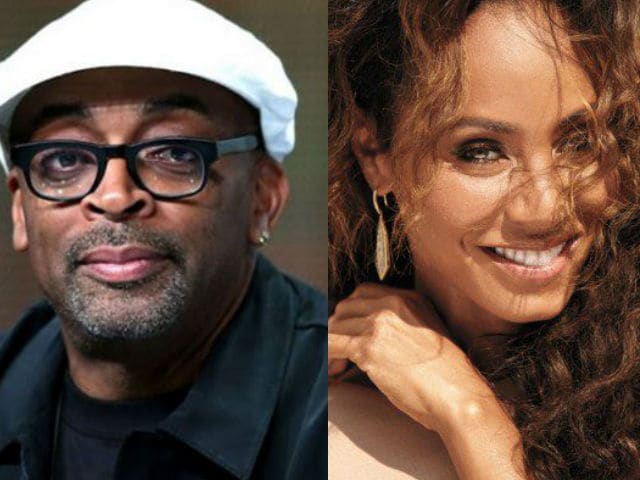 Los Angeles:
Acclaimed filmmaker Spike Lee said that he is boycotting the Oscars next month because for the second year in a row all the nominees in the actor categories are white.
Separately, actress Jada Pinkett Smith said she too would not be attending the February 28 star-studded ceremony.
Mr Lee, an African American and previous Oscar winner, posted an open letter to the president and board of governors of the Academy Awards on Instagram. The post was accompanied by a photo of Martin Luther King, on the US holiday honoring the slain civil rights leader. (Also Read -
Oscars 2016: Outrage as Black Actors Absent From Nomination Lineup
)
"How is it possible for the 2nd consecutive year all 20 contenders under the actor category are white? And let's not even get into the other branches. 40 white actors in 2 years and no flava at all. We can't act?!," he wrote in a lengthy post.
Mr Lee, who won an Oscar last year for his lifetime achievements as a filmmaker and actor, blamed the executives who run Hollywood studios for the absence of minorities in Oscar-contending roles. (Also Read:
#OscarsSoWhite, But Here Are 8 Great 2015 Performances by Black Actors
)
"People, the truth is we ain't in those rooms and until minorities are, the Oscar nominees will remain lilly white," wrote Mr Lee, who is well known for his outspoken comments.
He suggested that Hollywood follow the lead of the National Football League, which requires that minorities be interviewed for head coach and senior executive positions when those are being filled.
"It's worth the effort or it will be the same old hi-jinks," he said.
The Academy on Thursday announced the nominees for this year's awards, hosted by comedian Chris Rock.
No sooner than the nominations had been announced, than the glaring absence of black actors or directors set social media abuzz under the hashtag #OscarsSoWhite.
In a video on Facebook, Jada Pinkett, wife of actor-singer Will Smith, said: "Begging for acknowledgement or even asking diminishes dignity and diminishes power, and we are a dignified people and powerful."
"Hey Chris," she added, in apparent reference to the host. "I won't be at the Academy Awards and I won't be watching. But I can't think of a better man to do the job at hand this year than you, my friend. Good luck."