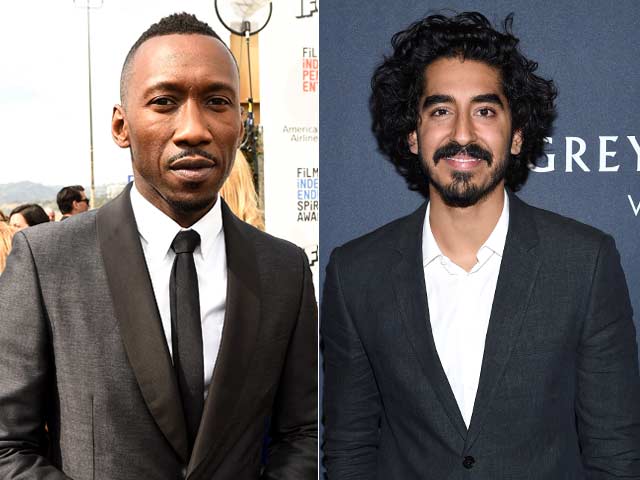 Highlights
Dev Patel's Lion has been nominated in six categories
They are competing with Jeff Bridges, Lucas Hedges and Michael Shannon
Oscars are scheduled for Sunday evening in Los Angeles
New Delhi:
Dev Patel and Mahershala Ali deserved all the accolades for their performance in
Lion
and
Moonlight
respectively. In Lion, Dev Patel plays Saroo Brierley an Indian businessman, adopted by an Australian family.
Lion is based on the true story of how he traced his birth mother
while in
Moonlight
, Mahershala Ali plays a drug dealer living in Miami who becomes a surrogate to a boy growing up in a poor neighbourhood. At the
Oscars 2017
, Dev Patel and Mahershala Ali will be competing with Jeff Bridges, Lucas Hedges and Michael Shannon for Best Supporting Actor.
Who of these will take the
Oscar Best Supporting Actor
award home this year?
Dev Patel
Lion has been nominated in six categories
, including Best Supporting Actress for Nicole Kidman. Dev, 26, who is Kenyan-born British of Indian extraction, earlier said that the nomination for Oscars hasn't made its way into his brain yet, but, he feels an overwhelming sense of gratitude. The actor's first-ever Oscar nomination makes him the third actor of Indian origin to receive a nod in an acting category at the Academy Awards. Garth Davis-directed
Lion
, is based on the non-fiction book
A Long Way Home
by Saroo Brierley, describing his life journey. Mr Brierley, who hails from Madhya Pradesh, was only five-years-old when he got lost on a train and was separated from his family. He was adopted by an Australian family but after 25 years he eventually managed to track down his own family in India through Google maps.
Dev Patel made his acting debut with Danny Boyle's Slumdog Millionaire
. He has also starred in films like
The Last Airbender
and
The Best Exotic Marigold Hotel
.
Mahershala Ali
Mahershala Ali plays a drug-dealer in
Moonlight
. The 43-year-old actor won the SAG Award for Best Supporting Actor last month. A day ahead of the Oscars, the film ruled at the Spirit Awards and won six trophies. Featuring Mahershala Ali and Naomie Harris, the Barry Jenkins-directed film tells the life story of a young African American struggling to find his place as he grows up in a rough neighbourhood of Miami.
Moonlight
has been nominated in eight categories, including Best Picture and Best Director.
Jeff Bridges
In
Hell or High Water
, Jeff Bridges portrays the role of of Marcus Hamilton, a soon-to-retire Texas marshal. The film was directed by David Mackenzie. The actor has seven nominations to his name at the Oscars. He first won the Academy Awards for
The Last Picture Show
. In an interview to
The Hollywood Reporter
, Mr Bridges said, "I have been to a lot of these ceremonies, and each time it feels like a total surprise, like I had never done it before. The flashes seem brighter, the carpet seems crazier. I still get very anxious and stressed out at the idea of saying something."
Lucas Hedges
The plot of Lucas Hedges
Manchester by the Sea
revolves around a man who looks after his teenage nephew after his father's death. The Kenneth Lonergan-directed film received critical acclaim upon its release and was regarded as among the best films of 2016. At the Oscars,
Manchester by the Sea
received six nominations: Best Picture, Best Director, Best Actor, Best Supporting Actor, Best Supporting Actress and Best Original Screenplay. At the Golden Globe Award, the film won the Best Actor award (Casey Affleck) and was nominated in four more categories.
Michael Shannon
In
Nocturnal Animals
, Michael Shannon plays Bobby Andes, a detective investigating a brutal crime involving three tourists. This is Mr Shannon's second Oscar nominations. He was previously nominated for the 2008 film
Revolutionary Road
.
The 89th Academy Awards will be held on Sunday, February 26 in Los Angeles which is Monday (February 27) morning in India. The award ceremony will begin from 8:30 pm EST and the red carpet coverage will begin at 5:30 pm EST. In India, viewers can watch the award ceremony live from 7 am and red carpet starts at 4 am.