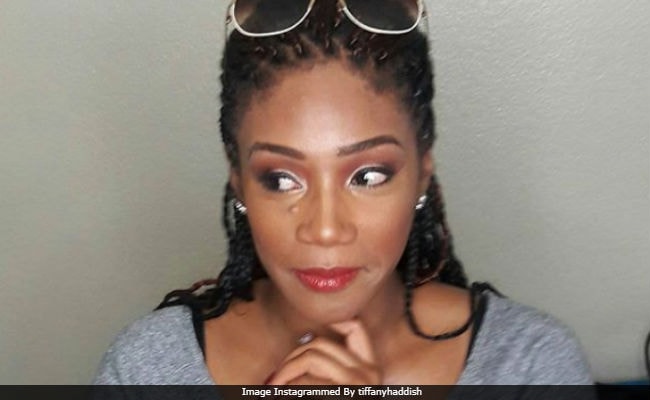 Highlights
Tiffany Haddish stumbled over more than a few nominee names
Twitter can't decide if she was deeply entertaining or embarrassing
Twitter is also outraging over Tiffany Haddish not being nominated
New Delhi:
Tiffany Haddish mispronouncing names was the highlight of
this year's Oscar nominations
. There we were, expecting
Priyanka Chopra to announce one or more categories
when she zipped past us in the introductory visual that accompanied the announcement - by Tiffany and actor Andy Serkis - of the nominees for Best Cinematography. That was a bummer, but luckily for us we were soon distracted by Tiffany's evident difficulty with several names on the list she was reading from.
The Girls Trip
actress stumbled over more than a few nominee names but her standout Adele Dazeem moment was while reading out
Get Out
star Daniel Kaluuya's name from the Best Actor list.
Ka-lu-ya. Simple? Not for Tiffany who managed "Daniel Kaluwa. Kallelujah," even as Andy Serkis attempted to help her out. "He know his name," she said finally, giving up. The comedienne also had trouble with 'Missouri' while reading out Three Billboards Outside Ebbing, Missouri in multiple categories.
Maybe she's just not a morning person - the Oscars are announced at the crack of dawn Pacific Standard Time. Oh, Tiffany. Top level Adele Dazeem-ness here. Twitter can't decide if she was deeply entertaining or embarrassing - tweets are leaning towards the former.
Tiffany Haddish literally butchered Daniel Kaluuya's name. imagine being nominated for an Oscar while the hosts act like they don't know you. this is the sunken place. #OscarNoms

— Neg. (@_Negarrr_) January 23, 2018
Tiffany Haddish was embarrassingly brutal reading these Oscar nominations. It's called rehearsal. Try it next time.

— James Crampton (@JimCramptonWPG) January 23, 2018
@TiffanyHaddish was a fabulous, hilarious messy mess and also completely validated my belief that it's ok to get drunk before noon. Meet me for mimosas, we'll switch to sangrias around 11.30

— dallasbear (@DallasTheBear) January 23, 2018
Our girl @TiffanyHaddish celebrating @JordanPeele with perfect and due-fully peppy pronunciation was how we all felt when we heard it! #getout#getouthisdamnway

— Paige (@MPaigeFleming) January 23, 2018
Tiffany retweeted this one:
Would have been cool if @TiffanyHaddish got to read her own name as a nominee and pronounced it Tiffany Haddock #OscarNoms

— Nikki Novak (@NikkiNovak) January 23, 2018
Yall think Tiffany Haddish running around barely able to speak English is funny?

— Frank Glizzy (@themrwest) January 23, 2018
Best part of the Oscar nominations was Tiffany Haddish pronouncing Daniel Kaluuya and Daniel KOOL-YAY

— luke (@lukeonfilm) January 23, 2018
Poor Tiffany Haddish had so much trouble with those names and meanwhile showoff Andy Serkis cruises through Saoirse like it's nothing. #Oscars

— Peter Gwinn (@gwinns) January 23, 2018
Does Tiffany Haddish know how to read? why would they have someone like her read the oscars nominations this morning if she seems illiterate and can't read a simple screen

— Christian Giancarlo (@CGiancarlo79) January 23, 2018
Twitter is also outraging over Tiffany Haddish not being nominated for an acting Oscar for her performance in Girls Trip. That wasn't the only snub though - we've got a list.
Urgent question: Is Tiffany Haddish going to be presenting an Oscar and if not, can she please, Academy? However else will you compete with last year's Best Film mix-up? Kallelujah