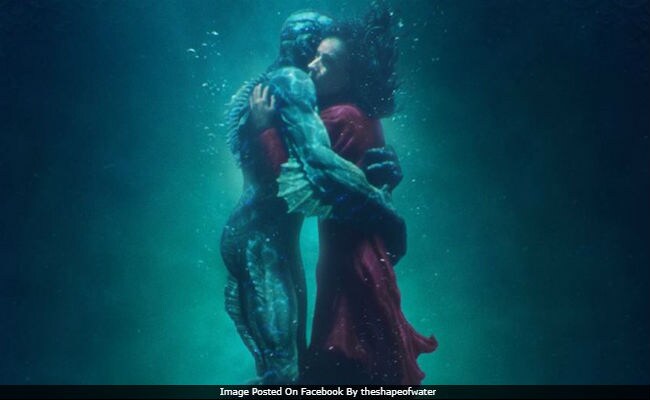 Highlights
Three Billboards In Ebbing, Missouri has several nods including Best Film
The Shape Of Water leads the Oscar nominee list
The Oscars will be held on March 4
New Delhi:
The nominations for the Oscars 2018 have been announced (with
Priyanka Chopra making a brief cameo in the visual for Best Cinematography
) and there are few surprises in the list. Golden Globe winners Frances McDormand, Gary Oldman, Guillermo Del Toro, Saoirse Ronan, Sam Rockwell, Allison Janney and Guillermo Del Toro have all made it in their respective categories - the notable omission is James Franco, who has been overlooked for Best Actor.
Three Billboards In Ebbing, Missouri
- which was the big winner at the Globes - has several nods including Best Film. The Best Director category makes up for the exclusion of Greta Gerwig (
Lady Bird
) and Jordan Peele (
Get Out
).
The Shape Of Water
, which won two Golden Globes including Best Director, leads the Oscar nominee list with 13 nods.
Dunkirk, Three Billboards Outside Ebbing, Missouri, and Darkest Hour
have eight, seven and six nominations respectively.
Lady Bird
has five nods while
Get Out, Mudbound
and
Call Me By Your Name
have four.
The nominees were announced by actors Andy Serkis and Tiffany Haddish - the latter seemed to have trouble with many names on the list, which she ruefully acknowledged. The Oscars will be held on March 4 - the morning of March 5 for India.
Here is the complete list of nominees:
BEST FILM
Three Billboards Outside Ebbing, MissouriThe PostDunkirkGet OutLady BirdThe Shape Of WaterPhantom ThreadDarkest HourCall Me By Your Name
BEST DIRECTOR
Christopher Nolan,
Dunkirk
Greta Gerwig,
Lady Bird
Jordan Peele,
Get Out
Guillermo Del Toro,
The Shape Of Water
Paul Thomas Anderson,
Phantom Thread
BEST ACTOR
Gary Oldman,
Darkest Hour
Daniel Day-Lewis,
Phantom Thread
Daniel Kaluuya,
Get Out
Timothee Chalamet,
Call Me By Your Name
Denzel Washington,
Roman J Israel, Esq
BEST ACTRESS
Saoirse Ronan,
Lady Bird
Frances McDormand,
Three Billboards Outside Ebbing, Missouri
Sally Hawkins,
The Shape Of Water
Meryl Streep,
The Post
Margot Robbie,
I, Tonya
BEST SUPPORTING ACTOR
Christopher Plummer,
All The Money In The World
Sam Rockwell,
Three Billboards Outside Ebbing, Missouri
Willem Dafoe,
The Florida Project
Richard Jenkins,
The Shape Of Water
Woody Harrelson,
Three Billboards Outside Ebbing, Missouri
BEST SUPPORTING ACTRESS
Allison Janney,
I, Tonya
Laurie Metcalf,
Lady Bird
Mary J Blige,
Mudbound
Lesley Manville,
Phantom Thread
Octavia Spencer,
The Shape Of Water
FOREIGN LANGUAGE FILM
A Fantastic Woman
- Chile
The Insult
- Lebanon
Loveless
- Russia
On Body And Soul
- Hungary
The Square
- Sweden
BEST ORIGINAL SCREENPLAY
The Big SickGet OutLady BirdThree Billboards Outside Ebbing, MissouriThe Shape Of Water
BEST ADAPTED SCREENPLAY
Call Me By Your NameThe Disaster ArtistLoganMudboundMolly's Game
BEST CINEMATOGRAPHY
Blade Runner 2049Darkest HourDunkirkMudboundThe Shape of Water
BEST SOUND EDITING
Baby DriverBlade Runner 2049DunkirkThe Shape of WaterStar Wars: The Last Jedi
BEST SOUND MIXING
Baby DriverBlade Runner 2049DunkirkThe Shape of WaterStar Wars: The Last Jedi
BEST PRODUCTION DESIGN
Beauty and the Beast
Blade Runner 2049
Darkest HourDunkirkThe Shape of Water
BEST VISUAL EFFECTS
Blade Runner 2049Guardians of the Galaxy Vol 2.Kong: Skull IslandStar Wars: The Last JediWar for the Planet of the Apes
BEST COSTUME DESIGN
Beauty and the BeastDarkest HourPhantom ThreadThe Shape of WaterVictoria & Abdul
BEST MAKE-UP AND HAIRSTYLING
Darkest HourVictoria & AbdulWonder
BEST ORIGINAL SCORE
Dunkirk
Phantom ThreadThe Shape of WaterStar Wars: The Last JediThree Billboards Outside Ebbing, Missouri
BEST DOCUMENTARY SHORT SUBJECT
Edith & EddieHeaven Is a Traffic Jam on the 405Heroin(e)Knife SkillsTraffic Stop
BEST FILM EDITING
Baby DriverDunkirk I, TonyaThe Shape of WaterThree Billboards Outside Ebbing, Missouri
BEST FILM EDITING
Baby DriverDunkirkI, TonyaThe Shape of WaterThree Billboards Outside Ebbing, Missouri
BEST ORIGINAL SONG
Mighty River - MudboundThe Mystery of Love - Call Me By Your NameRemember Me - CocoStand Up for Something - MarshallThis Is Me - The Greatest Showman
BEST DOCUMENTARY FEATURE
AbacusFaces PlacesIcarusLast Men in Aleppo
Strong Island