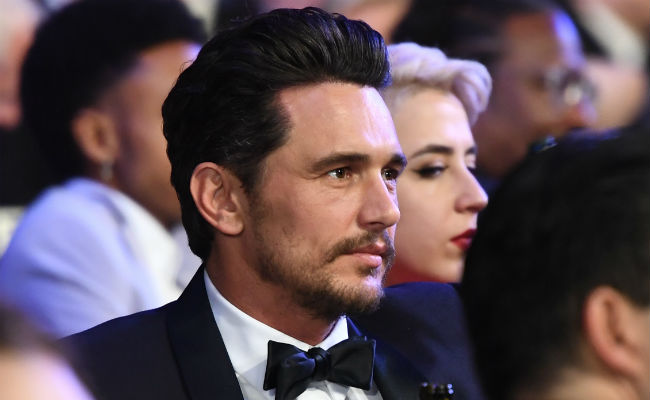 Highlights
He was ignored possibly because of accusations of sexual harassment
There are several other Golden Globe nominees missing from the Oscar list
Angelina Jolie-directed First They Killed My Father has also been snubbed
New Delhi:
Only one Golden Globe winner from this year hasn't been nominated for an Oscar, nominations for which were announced on Tuesday.
James Franco, who won the Best Actor (Comedy/Musical) Globe
for his performance in
The Disaster Artist
, has been ignored in the Oscar category for Best Actor - possibly because of recent accusations of sexual harassment by five women. This year, Hollywood is approaching award season charged with the spirit of the #MeToo and Time's Up movements. The Golden Globes have twice the number of acting nominees as the Oscars but exclusion of James Franco is significant because more often than not, Globe winners tend to at least make it to the list of final five.
Click here
to read the full list of nominees.
There are several other Golden Globe nominees missing from the Oscar list, of course. Of the Drama category from the Globes, Tom Hanks, Michelle Williams and Jessica Chastain have not made it. Most of Comedy/Musical list has failed to score an Oscar nomination, as is usually the case - Hugh Jackman, Judi Dench, Helen Mirren, Emma Stone, Steve Carell and Ansel Elgort.
Call Me By Your Name
star Armie Hammer has not managed a Best Supporting Actor nod. The Best Director list leaves out big names such as Steven Spielberg (
The Post
) and Ridley Scott (
All The Money In The World
) but the inclusion of Great Gerwig and Jordan Peele - the female director of
Lady Bird
and the African-American director of
Get Out
- will be seen as a win for diversity.
Also snubbed in the Foreign Film category is the Angelina Jolie-directed
First They Killed My Father
, the entry from Cambodia.
Twitter has spotted some other omissions as well, starting with Oscar nominations announcers Tiffany Haddish and Andy Serkis:
Tiffany Haddish delivered a literally-breathtaking performance in @girlstripmovie. I truly could not breathe at times when watching the film b/c I was laughing so hard. Comedic acting is as much an art as dramatic acting. She deserved a nod. #My_BestSupportingActress#OscarNoms

— JRT (@jimthompson621) January 23, 2018
It's also a real damn shame that Andy Serkis will never be recognized by the academy for his absolutely amazing performance as Caesar in the Planet Of The Apes Trilogy. #OscarNoms

— Chance Morgan (@TheChanceMorgan) January 23, 2018
No Best Supporting Actor love for Michael Stuhlbarg in "Call Me Me By Your Name." His tender moment of consolation for Elio towards the end is some of the best acting I've ever seen. It defines the entire movie. For shame, Academy. #OscarNoms

— Greg O'Neil (@greGOneil) January 23, 2018
#wonderwoman completely shut out? For shame academy. #oscarnoms#OscarNominations#oscar

— Jeffrey K. Howard (@VegasFilmCritic) January 23, 2018
@PattyJenks should have received the nomination for #WonderWoman in the category of Best Director. The film also should have been nominated for best costume, and best sound! #OscarNoms

— Stan Shaw (@StanShaw1) January 23, 2018
What they said. But never mind who didn't make it, because these three women who did put a giant smile on our faces: Rachel Morrison is the first woman ever to be nominated in the Best Cinematography category for
Mudbound
; Mary J Blige, star of
Mudbound
, is up for two Oscars - Best Supporting Actress and Best Original Song; and young Saoirse Ronan is a three-time Oscar nominee at 23 -
Atonement, Brooklyn
and now for
Lady Bird
.
Now for Oscar Day - March 4, which is early morning March 5 for India.