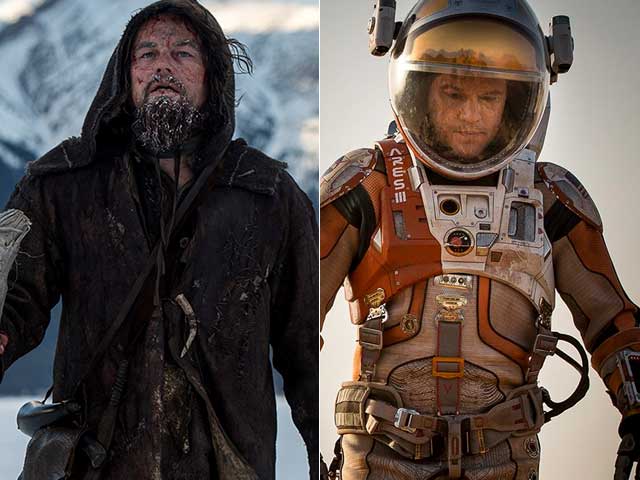 Washington:
Now that we're done complaining about the Golden Globes, it's time to move on. And what do you know? Thursday evening we'll find out the nominees for the 88th Academy Awards.
John Krasinski, Guillermo del Toro, Ang Lee and Academy president Cheryl Boone Isaacs will do the honours. So, how can you watch? What can you expect? Let's talk it through.
- What time is the announcement?
At the crack of dawn on the West Coast, which is a totally reasonable 8:30 am ET.
- How can you watch it?
You can stream it on the Oscars YouTube channel.
- How long will the broadcast last?
Del Toro and Lee will kick things off at 8:30 am ET, reading out the first 12 categories, then Krasinski and Boone Isaacs will take over for the final 12 beginning at 8:38 am. Very precise.
- Who's going to be nominated?
You can expect the Golden Globe recipients to get nominations, including Brie Larson for
Room
, Matt Damon for
The Martian
and a few for
The Revenant
- best picture, best director, for Alejandro Inarritu, and best actor for Leonardo DiCaprio. This is looking like the year DiCaprio will finally get that Oscar. (Also Read:
Oscars 2016: Leonardo DiCaprio is Getting Nominated, Say Pundits
)
Other likely contenders?
Spotlight
,
Carol
and - which of these things is not like the other? -
Mad Max: Fury Road
.
- Will the ultra-popular
Star Wars: The Force Awakens
score a lot of nominations?
It's possible that the movie could weasel its way into the best picture list, given that Academy members can nominate up to 10 films. That leaves space for some less Oscar-y choices. Most likely, though, the juggernaut will be nominated in categories such as best production design and best visual effects.
- When are the Oscars?
Sunday, Febryary 28 on ABC.
© 2016 The Washington Post