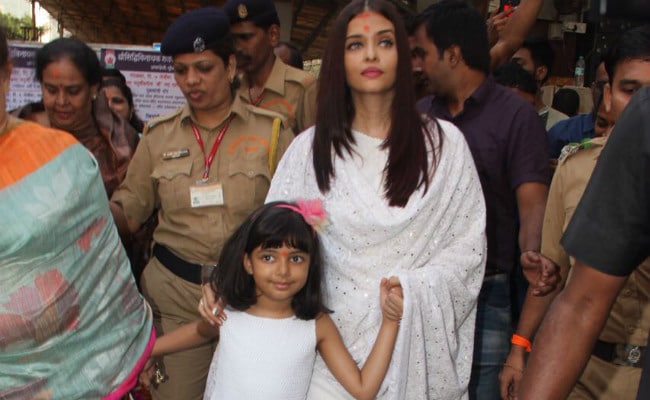 Highlights
Aishwarya turned 44 on Wednesday
She dropped by the temple with her daughter Aaradhya
Aishwarya's mother Brinda Rai was also there
New Delhi:
Aishwarya Rai Bachchan
visited the Siddhivinayak Temple
in Mumbai on her 44th birthday today and accompanying here were her daughter Aaradhya and mom Brinda Rai. Aishwarya was photographed navigating the premise outside the temple - she safely escorted Aradhya around with Brinda Rai by her side. It may be her special day but Aishwarya kept it simple in a white
salwar kameez
for her visit to the temple while Aaradhya too was cute as a button in a frock. As per reports earlier today, Aishwarya was to that spend the afternoon with her mother, after dropping Aaradhya off to school.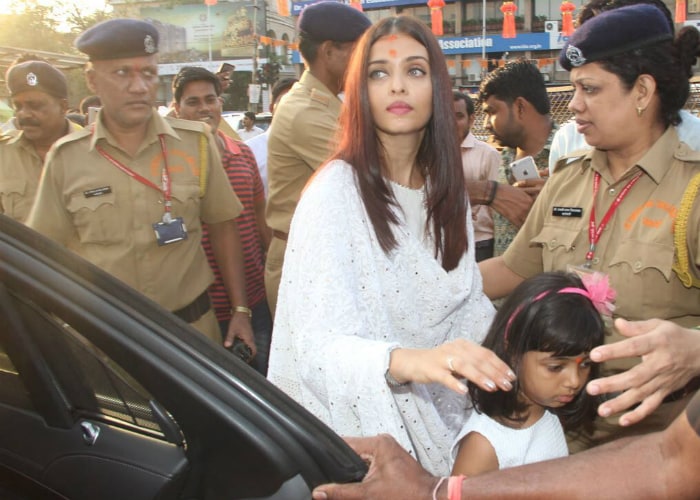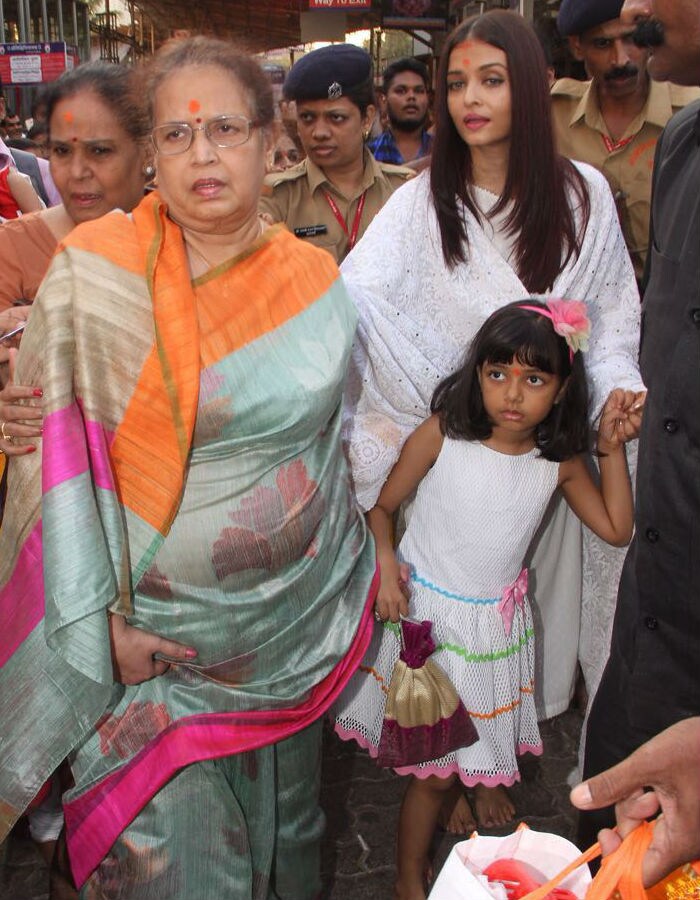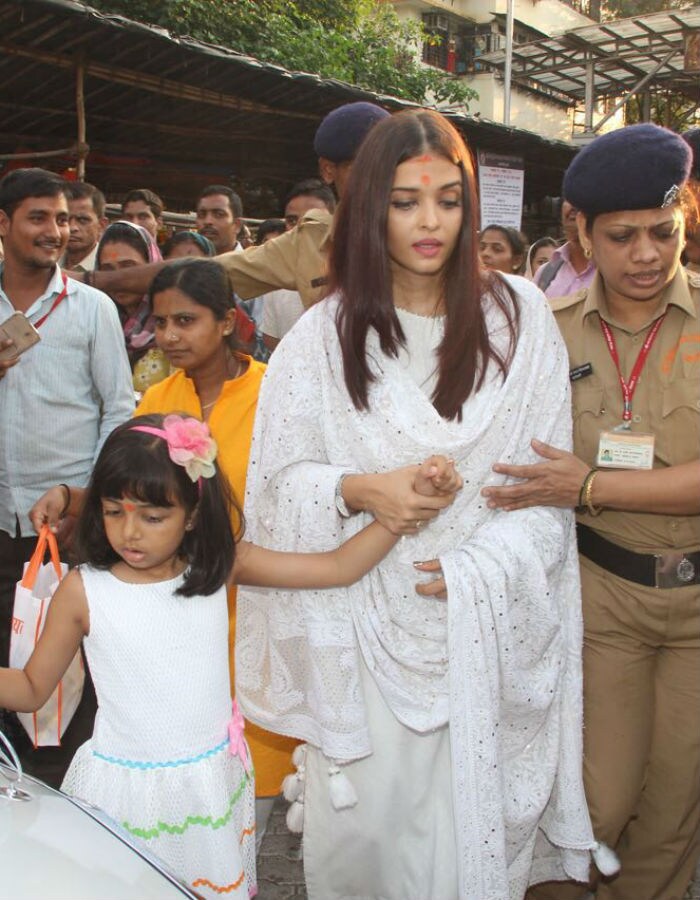 Aishwarya has reportedly decided to
tone down her birthday celebrations
this year in remembrance of her father Krishnaraj Rai, who died in March. However, special arrangements have been made for the birthday celeb at home: "Abhishek and Aaradhya have ordered Aishwarya's favourite cake, which will be cut when the Bachchan family gets together in the evening," a source close to the Bachchans told
mid-day
. About more of Aishwarya's birthday plans, this is what the source added: "Last year, she had sponsored the surgeries of 100 children with cleft palate. This year, she will feed underprivileged children."
Not only Ash, even Amitabh Bachchan had a low-key birthday this year because of the death in the family. The Bachchans had a family-only vacation in Maldives on the weekend of Big B's birthday last month. Aaradhya also has her birthday coming up. She'll turn six on November 16.
The former beauty queen's visit to the Siddhivinayak Temple is a ritualistic one - the Bachchans always drop by the temple to seek blessings on special occasions. Aishwarya and Abhishek Bachchan have been spotted at the temple on their wedding anniversaries and
during Ganesh Chaturthi celebrations
.