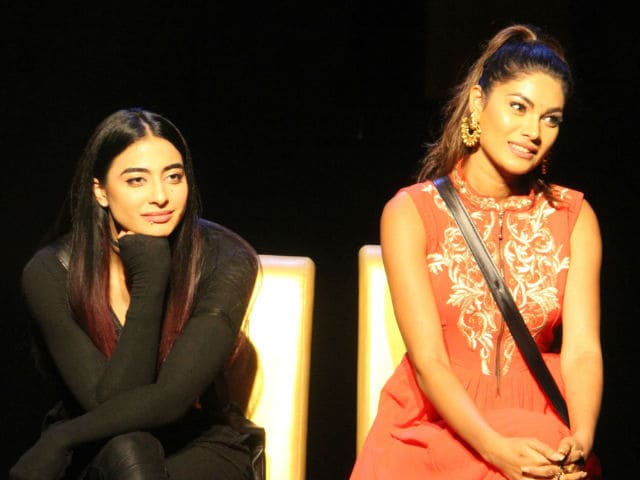 Highlights
Bani may not have grudges but she said it's too early to say anything
"We did a good job of supporting each other," said Bani
Bani lost Bigg Boss 10 winner title to Manveer Gurjar
New Delhi:
The grand finale of reality show
Bigg Boss 10
brought with it the end of the TRP-grabbing rivalry between contestants Bani and Lopamudra Raut, who were placed second and third after season
winner Manveer Gurjar
. In the Bigg Boss house, they were bitter enemies but Bani, for one, has not ruled out the possibility of the two women being friends (or something like it) in real life. Asked if she'd find it hard, Bani told news agency PTI: "I won't say it's difficult, but it's a little early right now. I feel if we had to work on a show together, like we were on the same team couple of times during the jury thing (on the show), we did a good job of supporting each other in a positive way."
Bani, a well-known VJ, says keeping grudges isn't worth her time. "It depends on the scenario. We
were put in such competitive situations
, so I think there were some differences that were made. It was just bad timing. But you can expect good things in the future, you can't keep grudges, you have to move on, let it go," she said.
She also said that making it till the end of the season made her feel like she'd won
Bigg Boss 10
instead of coming second. "I am really happy and very relieved. I finished 105 days, it's pretty awesome and I don't have any regrets for the fact that the trophy is not in my hands. I feel like I've won," Bani told PTI.
Bigg Boss
, the Indian version of an international reality show format, puts contestants into a specially-built house, deprives them of access to the outside world, and sets them competitive tasks. Each week, one or more contestant is eliminated. The weekend episodes of the show, which concluded on Sunday, are hosted by actor Salman Khan.
The mercurial Bani was among the more controversial contestants this season, often alienating others with shows of temper or difficult behaviour. Asked if she had felt victimized, the
Roadies
alumnus told PTI she was misunderstood on
Bigg Boss
. "I wouldn't say victimised, but I knew people wouldn't understand me. This happened to me in 'Roadies' as well. But I didn't realise people would not understand me to this extent, even now when I am 29 years old," she said.
Now that she's survived the cutthroat Bigg Boss house, Bani told PTI the show will "open a lot of doors and I look forward to walking through most of them."
Meanwhile, Manveer Gurjar has
donated half his Bigg Boss 10 winnings to Salman Khan's charity
Being Human.
(With inputs from PTI)