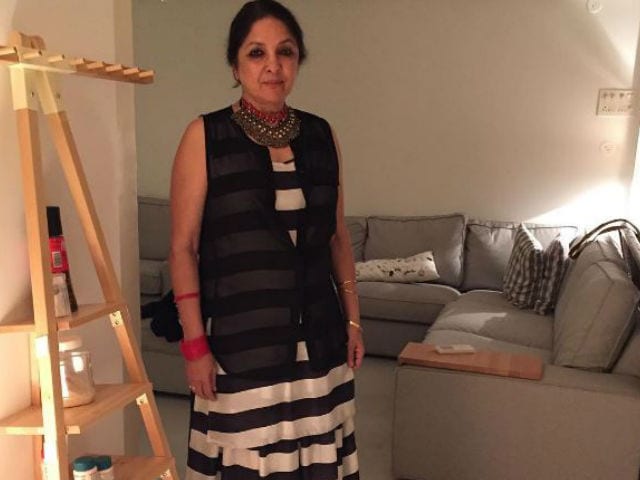 Highlights
Neena Gupta, it seems, has a pretty bleak outlook on gender equality
I believe that a woman has to be second to a man, said Neena Gupta
As long as a woman gives birth nothing is going to change, she said
Mumbai:
She may have been the poster girl for women's empowerment but as we caught up with actress Neena Gupta and her daughter Masaba on the sets of a video they were shooting for, it's clear something has changed.
When we asked Ms Gupta what her definition of an empowered woman is, she said "I don't believe in women empowerment. I believe that a woman has to be second to a man otherwise it doesn't work."
Ms Gupta went on to say that she feels sorry that young women nowadays have to make the tough choice between work and family. But when we point out that her daughter Masaba, who recently married producer Madhu Mantena (co-owner of Phantom Films) seems to be doing just fine, she said, "Masaba has help. Not everyone does. Also, once Masaba has children, I wonder how much she will be able to work."
Masaba agrees saying, "At the end of the day no man will say 'I will cut down on my work to look after the babies.' However, if you're okay being the one compromising, that's fine."
That seems like a pretty bleak outlook on gender equality - but do the mother and daughter expect anything to change anytime soon? Ms Gupta says, "As long as a woman gives birth nothing is going to change."
Masaba has a slightly more hopeful view. "It's going to get more equal in 10 to 15 years, but I don't think things will change drastically," she said.
Neena Gupta starred in the hit Nineties show
Saans
and was last seen in 2015 film
Alone
. She won the National Award in Best Actress in Supporting Role category for her 1994 film
Woh Chokri
.