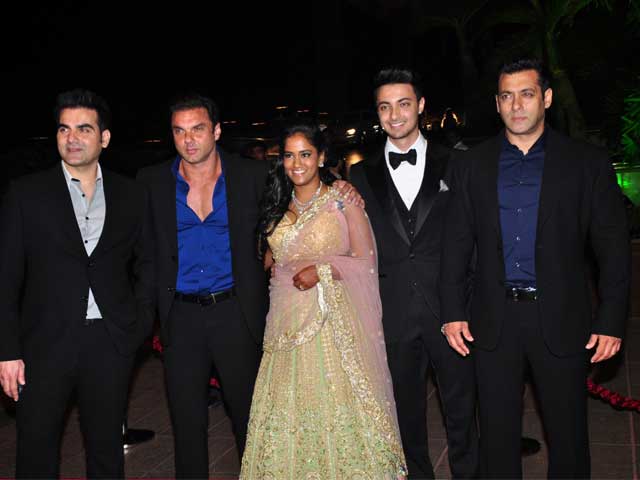 New Delhi:
Mumbai's paparazzi have lifted their ban on Salman Khan, in force since July, after the Bollywood actor invited them for his sister Arpita's reception on November 21.

A report in DNA India quotes Rajneesh Kakade, Secretary, Bombay News Photographers' Association (BNPA), "The photographers got an invitation from Salman for the reception and we thought it was a good way to come together and lift the ban. It meant that Salman has no problem with us. We thought the actor had a problem with us because of the way his bodyguards behaved with us and consequently enforced the ban. But this gesture from Salman spoke otherwise. We also have no personal egos. A marriage reception is an auspicious occasion and our best wishes are with the couple."

Mumbai's paparazzi reportedly decided to boycott Salman after he allegedly failed to support them during a tussle with his security men at a launch of a song from his movie Kick on July 11.


Salman, who seemed unperturbed about the incident, had said back then that the loss was on both sides and made it clear that photographers should not be under any misconception that stars existed because of them.
When asked to comment on the matter, the
Dabangg
star had said, "Why should I step in it is not my job. It is between (private) bodyguards and press photographers. I am a star I have come here. I stand and you take pictures. It is your choice to not to take my pictures. At least there are some people who have taken a stand whether it is right or wrong is a different thing. It is their loss and even my loss in this thing."