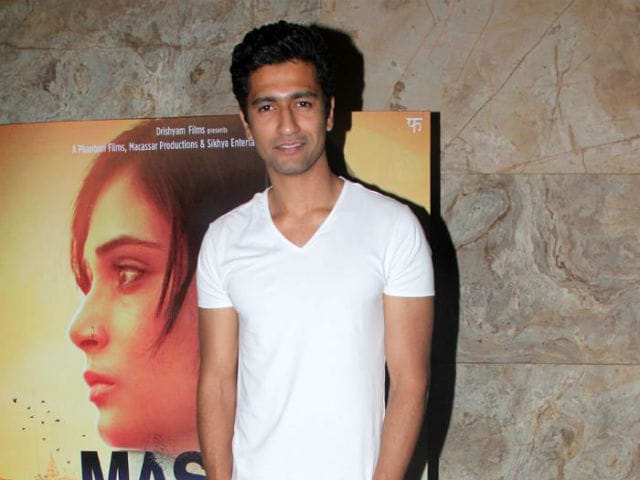 Mumbai:
Actor Vicky Kaushal, who assisted filmmaker Anurag Kashyap before featuring in
Masaan
, said that he considers the filmmaker as his mentor as he learnt all about acting and cinema from him.
Vicky assisted Mr Kashyap on
Gangs of Wasseypur
in 2010.
"Anurag Kashyap is my guru and my mentor. Whatever I have learnt about cinema and acting is from him. Working on
Gangs of Wasseypur
was like a film school experience. I got to know how a film is made and its technicalities, such as lights, camera and sound and how actors function. I am thankful that I had that experience because it has helped me immensely," Vicky told PTI.
Vicky will be seen next in
Zubaan
, which has been written and directed by Mozez Singh.
"The feeling didn't sink in for some time. I called my dad and told him and he started jumping. I thought wow. That is how I should be reacting. I went home, told my mom and she was so happy. For the first time, I saw her dancing. That night, I called Mozez again and met him. It then finally hit me. It took a whole day to sink in," said Vicky.
Vicky also said that he was scared about his first solo lead.
"I knew I had a big responsibility. A newcomer director was depending and trusting a new guy, for a film which he wanted to make since 7-9 years. I was scared but very excited. I had been struggling for work, auditioning and doing theatre. I knew that when I got the role, I had to surrender myself. I started understanding his vision," said Vicky.
Zubaan
also stars Sarah Jane Dias. Vicky however, said that he does not feel pressurized.
"No, I don't feel any pressure. I treat every film as my debut. Nobody knew me, or expected anything from me before.
Masaan
is history now. The only thing which matters to me is the process of playing a character, and then the need to let go of it once it's done. I can't be attached to it," said Vicky.
Vicky also said that he has "no complaints" for not getting an award for
Masaan
.
"The response that I've received has been overwhelming. There is no space for cribbing, no resentment that, 'Oh, I didn't get any award.' The acceptance that I got from the industry is beautiful. I feel blessed. This is what I always wanted. I've no complaints of not getting an award," said Vicky. (Also Read:
Shekhar Kapur's (Late) Compliment for Masaan
)