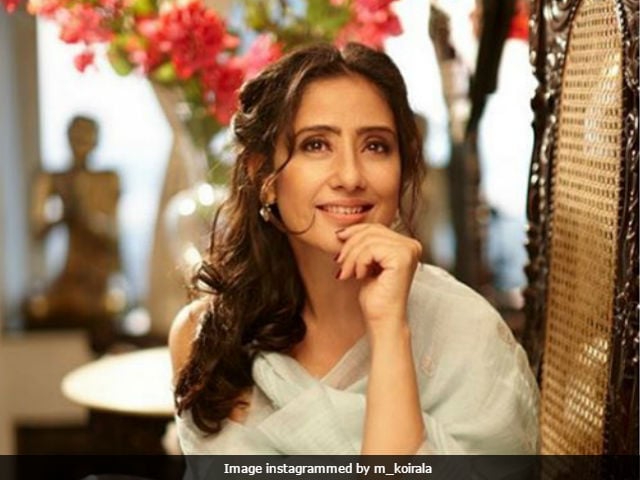 Highlights
"It is a great opportunity to be playing Nargis Dutt," said Manisha
"I am yet to start shoot for Sanjay Dutt biopic," said Manisha Koirala
Ranbir Kapoor will portray the role of Sanjay Dutt in the film
New Delhi:
Actress Manisha Koirala is all set to portray the role of Sanjay Dutt's mother Nargis in the biopic, directed by Rajkumar Hirani. The 46-year-old actress, who is a cancer survivor, told news agency PTI that she will be revisiting her own struggles while portraying the role of Mr Dutt's mother in the biopic. "Whenever I see a cancer patient today it is like reliving the moment. I am affected in any which ways. When I will be performing that (Nargis Dutt's role). I am yet to start shoot, of course I will be revisiting that," PTI quoted Manisha Koirala as saying. Nargis Dutt died in 1981 due to pancreatic cancer, just days before Sanjay Dutt made his debut in Hindi films.
Manisha Koirala is 'excited' to be portraying the role of Nargis in the Dutt biopic
. The
Bombay
actress told PTI: "It is a great opportunity and honour to be playing Nargis Dutt ji on-screen. She is a legendary figure. I hope I do justice to the chance that is given to me. We did couple of look test and I think we have got closer to the look both in short or long hair. I am excited and kicked about it."
The film, which is being produced by Vidhu Vinod Chopra, features Ranbir Kapoor in lead role. It also stars Paresh Rawal as Sunil Dutt, Dia Mirza as Manyata Dutt and Sonam Kapoor as Tina Munim.
Talking about her other upcoming projects, Manisha Koraila told PTI: "There are other films that I am doing and as and when we go ahead the producers will announce it. Also, as far as health is concerned I would want to do a chat show about it. I am glued to understand health and human body. If that comes my way I will do it."
In 2012, Manisha Koirala was diagnosed with ovarian cancer
. The
Mann
actress won the battle with the disease in 2015 after which she has been actively involved in spreading awareness about cancer.
"After that lot of things changed. I understood the importance of health and life and I connected with my soul. I think a person does become weak mentally and emotionally with any disease. But even in that time also one should be strong. I believe in the divine, we all have the strength and courage within us we just have to look for it," PTI quoted Manisha Koirala as saying.
(With PTI inputs)