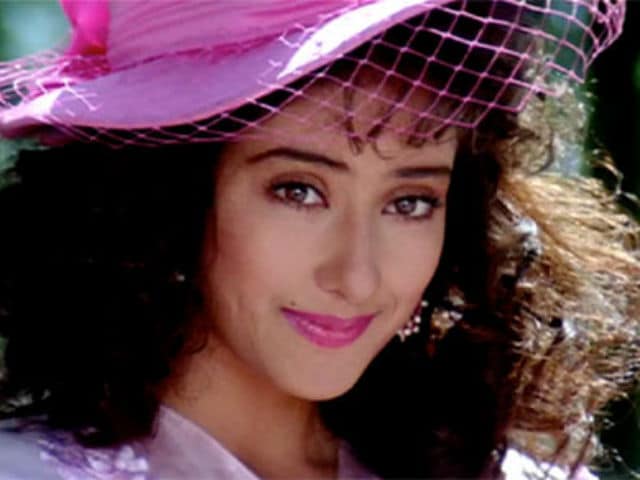 Highlights
"Subhash Ghai thought I was born to be on camera," says Manisha
"Rishi Kapoor offered me Henna as the second lead," she said
After Dear Maya, she will be seen in Sanjay Dutt biopic
Mumbai:
Filmmaker Imtiaz Ali interviewed
Manisha Koirala as a part of promotions for her upcoming film Dear Maya
and the conversation turned out to be a beautiful walk down memory lane for the actress and her fans. Manisha, 46, discussed how she became an actress, breaking into Bollywood, her debut in
Saudagar
, and how she almost starred in
Prem
and
Henna
. Manisha Koirala was diagnosed with cancer some years ago and is now making a return to cinema after beating the disease. After
Dear Maya
,
she plays Nargis in the work-in-progress biopic of Sanjay Dutt
, starring Ranbir Kapoor in the lead.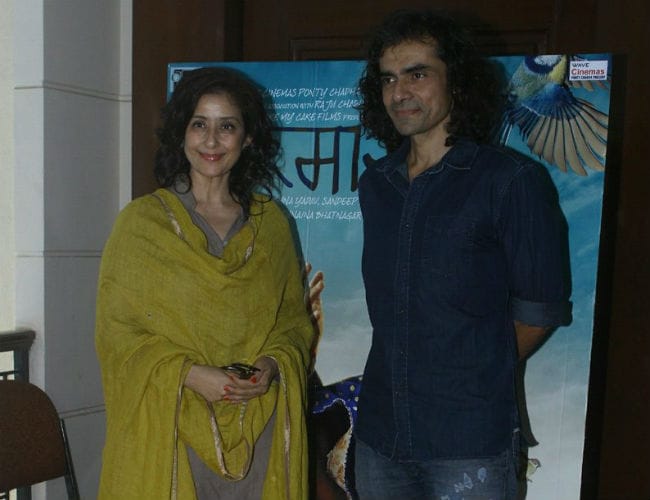 Here are excerpts from Manisha Koirala's chat with Imtiaz Ali.
Imtiaz Ali:
How did this little girl from Nepal come to Bombay? And when did you decided or feel that you wanted to act?
Manisha Koirala:
Back home, during summer vacation, my mother's brother, who studied at FTII shot me for an ad film, that ad film became popular and then I got an offer to do a Nepali film. I said yes, because it was just one month's job. That's when I realised that I liked being in front of the camera, then I decided to Mumbai.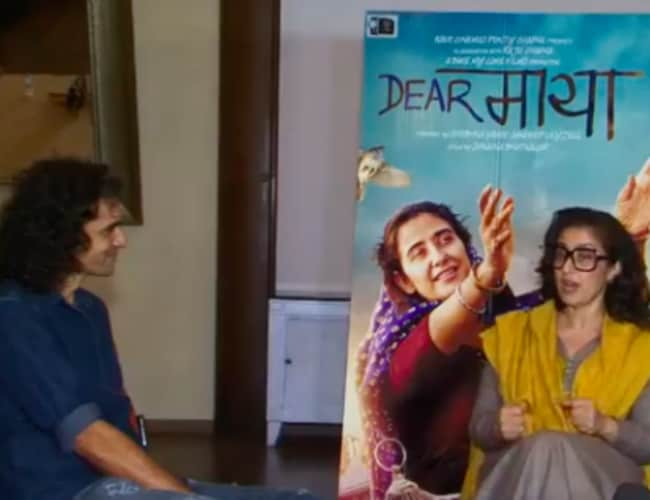 Imtiaz Ali:
When you came to Mumbai, did you have friends or family here?
Manisha Koirala:
Not really, I came not knowing anybody. I knew a senior film journalist, she is my mom's friend. She took me to meet filmmakers like Boney Kapoor, Shekhar Kapur, Rishi Kapoor and Subhash Ghai. I met about three to four people and I got a positive feeling that I will make it. Shekhar signed me in fifteen minutes after I met him for a film called
Dushami
, which he didn't make at that time. That was a short trip of just one week and I got a feeling that I will make it here!
Imtiaz Ali:
The film, which got made first was Subhash Ghai's
Saudagar
, right?
Manisha Koirala:
Yes, first movie was
Saudagar
but three films were going to happen around the same time. Boney Kapoor asked me to do
Prem
, which starred Sanjay Kapoor, they asked me because Tabu had walked out of it for some personal reasons but he told me if Tabu comes back they will take her as they prefer her for the role and she did come back and did that film. Rishi Kapoor offered me
Henna
but he was offering me the second lead and I told him I don't want to play second lead at the start of my career. Then I met Subhash Ghai and the audition was happening, some music was playing and he thought I was born to be on camera. I didn't know what was going on but I got the film. I got trained for the film after I signed the film.
Imtiaz Ali:
When you started meeting people, were there apprehensions to meet them because of anything that you had heard about the movie business?
Manisha Koirala:
Not me but my family had those issues. My dad was not very keen on me getting into movies nor was my mother. I didn't care about those things and I was in awe of wanting to make it.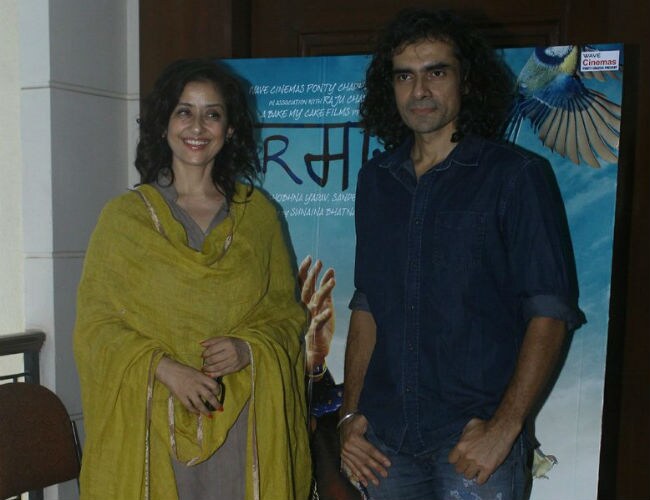 Imtiaz Ali:
There are people who look up to you, what do you want to tell the people who are struggling to make it?
Manisha Koirala:
I will just say, there is no easy way to success and people who tend to get into that trap end up being exploited. There is hard work and dedication and you have to be meant for that job.
Imtiaz Ali:
How do you know you are meant for a job? There are so many people, actors and directors who are trying to make it, how can they know if they are meant for it?
Manisha Koirala:
I have one theory and this is my theory.
Struggle should give you joy
, if struggle is not enjoyable then back off. The process of going for auditions or whatever you are doing has to give you joy, if it's not fun then just withdraw.