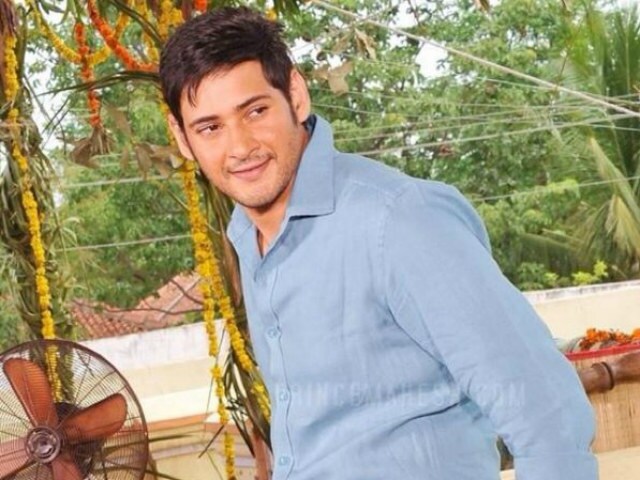 Highlights
The release date of Mahesh Babu's Brahmotsavam will be revealed soon
I'm extremely passionate about my job, says Mahesh Babu
I'm more than happy with Srimanthudu's performance, says Mahesh Babu
Mumbai:
Actor Mahesh Babu, known for successful movies like
Pokiri
,
Athadu
,
Dookudu
and
Srimanthudu
, said that he is "extremely passionate" about acting.
Excerpts from an interview:
Ques:
: Your new film
Brahmotsavam
has generated a huge amount of curiosity and interest. Tell us about it.
Mahesh Babu:
:
Brahmotsavam
is a love story set in a family backdrop. It's all about relationships people have on different levels.
Ques:
At this stage of your career, do you seek roles that challenge you as an actor. Does
Brahmotsavam
do that?
Mahesh Babu:
I don't think challenge is the right word to use. Any film I do needs to excite me at a script level.
Brahmotsavam is something different
yet again for me in terms of a character that I play.
Ques:
Why has the film's release date been uncertain for a long time? What is the final release date?
Mahesh Babu:
As of now our audio release is scheduled for May 6. Then we will officially announce the release date.
Ques:
Were you satisfied with the way your last release
Srimanthudu
performed at the box office?
Mahesh Babu:
Srimanthudu
is a film very close to my heart. It's my first production and I'm more than happy with its performance at the box office.
Ques:
Lately, there has been a huge controversy in the Telugu film industry regarding distributors who apparently demand compensations for losses suffered when a film flops. What is your opinion on this issue?
Mahesh Babu:
I prefer to believe it's my responsibility if a film of mine works or doesn't work.
Ques:
After 16 years as a leading man in Telugu cinema, are you looking at broadening your horizons?
Mahesh Babu:
At the moment, acting is what I love doing. And I'm extremely passionate about my job. I haven't really given a thought to anything else yet.