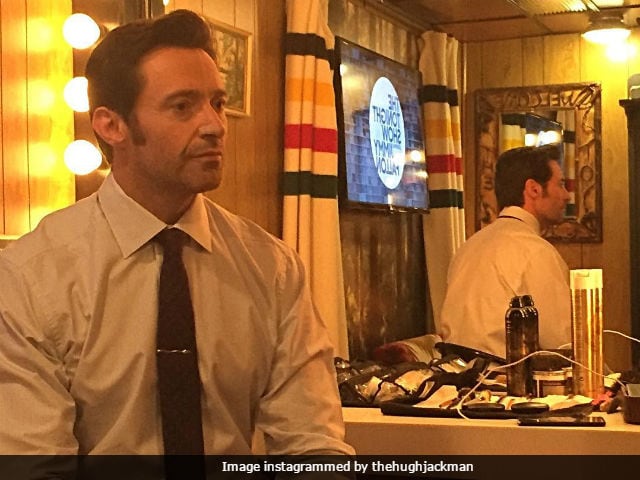 Highlights
"Your superheroes have been overpowering all the teams," said Hugh
"Australia just got the better of your team in first match," said Hugh
Hugh Jackman's film Logan is scheduled to release on March 3
New Delhi:
Hugh Jackman, who is known for his long-running role as Wolverine in the
X-Men
film series, has a message for all the cricket fans in India. The 48-year-old actor spoke about the ongoing match series between Australia and India. The actor said: "Your superheroes have been overpowering all the teams in the World. But my Aussie mates have just got the better of your team in the first match, only the first. But I know that the Indian team is gonna play bold, bolder than ever. Because that's what superheroes do. That's what Logan does."
Hugh Jackman's upcoming film Logan
is scheduled to release in theatres on March 3.
Watch the clip of the interview here:
Earlier in an interview, the
Kate & Leopold
actor
suggested Shah Rukh Khan's name to replace him as Wolverine
in future
X-Men
movies. The actor said: ""I think I'll be fine with it. I hope other people play it. May be Shah Rukh Khan could play it."
He added: "The comic book series is so good because you have so many people interpreting this role. I think there are six origin stories. I'll be really interested to see how I feel about it. I want it to be really great. But I don't want it to be that much better than me. Just a little bit is fine. But if everyone is like 'Oh thank god, now' I might find that little difficult."
A snippet of the interview has been shared on YouTube. Watch it here:
Logan
is the tenth installment in the
X-Men
film series and the third and final
Wolverine
film after
X-Men Origins: Wolverine
and
The Wolverine
. The film has been directed by James Mangold.
Logan
also features stars Patrick Stewart, Richard E. Grant, Boyd Holbrook, Stephen Merchant and Dafne Keen in pivotal roles.