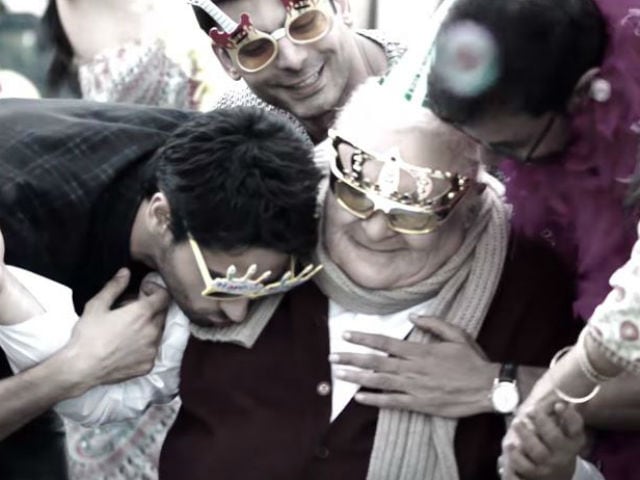 Highlights
A picture is sometimes worth a whirlwind of emotional plots
Significance of photos sometimes outstrips the length of appearance
Here are clicks which became game changers in film plots
New Delhi:
A picture is worth a 1000 words and, sometimes, a whirlwind of emotional plots. One such example Bollywood's latest offering,
Kapoor And Sons
.
When Kapoor senior says, "
Marne se pehle mai chahta hu parivaar ke saath ek family photo ho, jiske neeche title hoga 'Kapoor And Sons, Since 1921'
," we all smiled and remembered in that minute the importance of our own family photos. (Also Read:
Kapoor And Sons Movie Review
)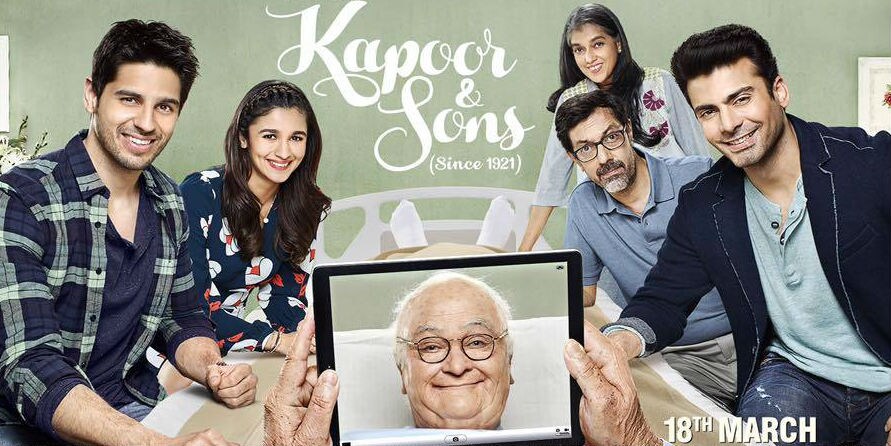 In a three-hour film reel, photographs find a cameo role but their significance often outstrips the length of appearance. In
Kapoor And Sons
, Mr Kapoor's desire for a family picture turns an otherwise regular family story (with a cliched love triangle) into a fresh attempt at a family drama, which is Karan Johar's (the film's producer) specialty. (Also Read -
It's Complicated: Kapoor And Sons and Lessons in Love and Geometry
)
So as Kapoor and sons and grandsons and Alia Bhatt prep for a family picture, we take a look at the clicks which became game changers in Bollywood film plots.
Shuddh Desi RomanceDilwale Dulhania Le Jayenge
Raj (Shah Rukh Khan) and Simran's (Kajol) love story couldn't have had so dramatic an ending if their photograph from the Europe trip hadn't ratted them out. The picture entirely altered the narrative they had mapped for themselves and Babuji (Amrish Puri) was enraged that he had been taken in by the man because of whom he sent his daughter to India. Eventually, love triumphed and one train chase later, Raj and Simran became the definitive filmy happy ending.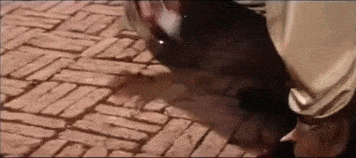 Chalte Chalte
A torn and then taped picture became a memento of Raj (Shah Rukh Khan) and Priya's (Rani Mukerji) struggle to be together. The picture was symbolic of Raj's efforts to convince Priya to marry him, which later reminded him to not let her go and mend their relationship.
Ek Duuje Ke Liye
Shraddha Kapoor and Tiger Shroff are the new age
Baaghi
s. There were many before them, like Sapna (Rati Agnihotri) and Vasudev (Kamal Haasan). Sapna's mother destroys Vasudev's picture and Sapna puts what remains of the picture in her tea and drinks it up.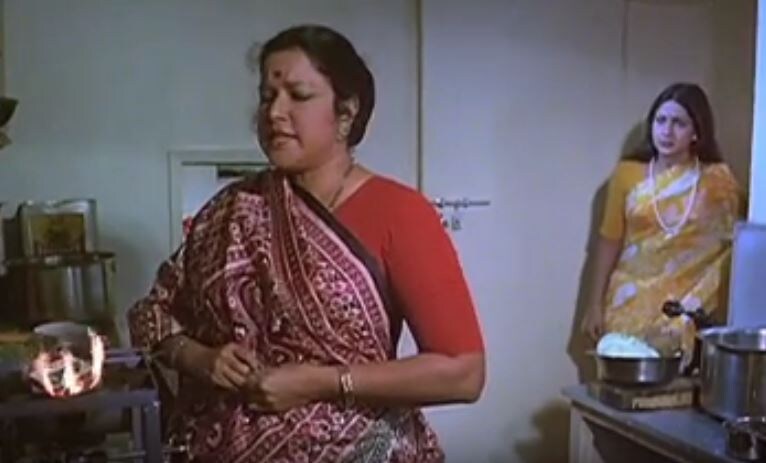 Rock On!!
What if Sakshi (Prachi Sinha) hadn't stumbled upon old pictures of boy band Magik and discovered that her husband Aditya (Farhan Akhtar) had a previous life that rocked? Courtesy a few photos, Sakshi realizes why her husband is aloof and distant. Pictures and Sakshi help revive the band.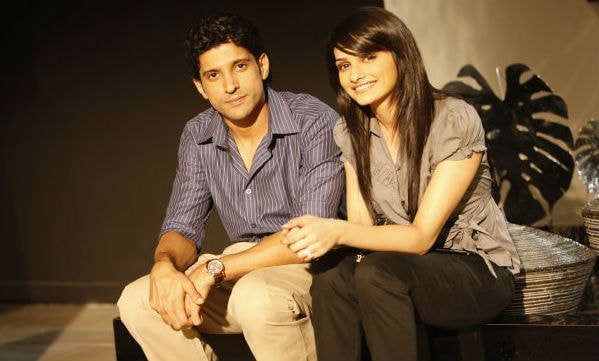 Khoobsurat
The only thing better than an old vintage picture which captures a story is that picture becoming an inspiration. In 2014 film
Khoobsurat
, when wheelchair-bound Maharaj Shekhar Singh Rathore (Aamir Raza Hussain) looks at an old photo of Maharani Nirmala Devi and himself from when he could walk, he decides to relive the moment and does so both physically and metaphorically.
He trips the Maharani and, in the process, intervenes in her diktat after which their son Yuvraj Vikram (Fawad Khan) had distanced himself from the woman he loved, Dr Mili (Sonam Kapoor).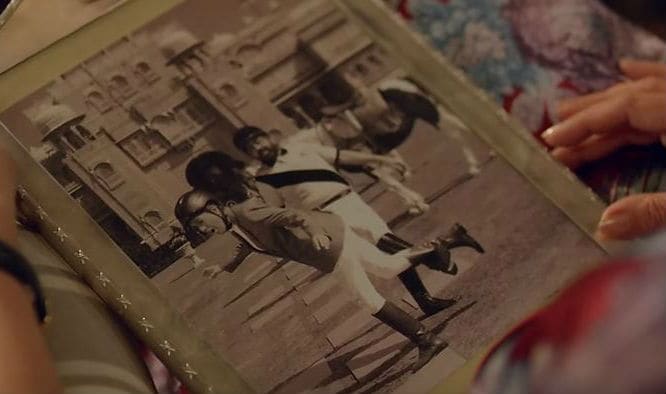 Wake Up Sid
This was where a picture was worth the proverbial 1000 words. Clicking a picture worked as an ice-breaker between Sid (Ranbir Kapoor) and Aisha (Konkona Sen Sharma). The same picture returns later in the story and helps Aisha realize that she loves Sid.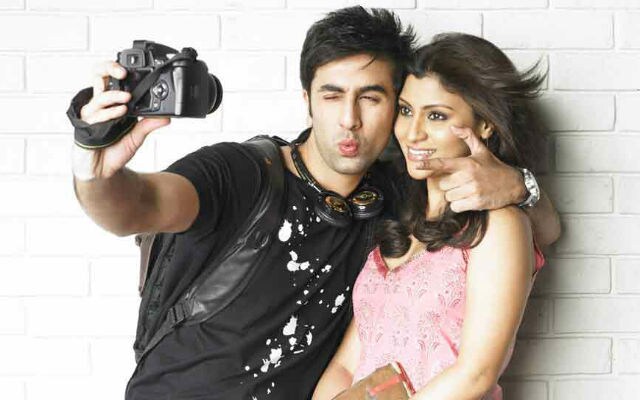 Vivah
Love at first sight is often spoken of. How about love at first sight of a photograph? Prem (Shahid Kapoor) knew that Poonam was 'The One' when he first sees her picture which was backed by a heavy emo dose on arranged marriage by his father. One look at the photograph and Prem loses his heart to Poonam and then starts the "journey from engagement to marriage."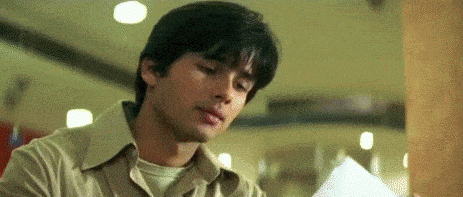 Thrills and a Couple of Chills8x10 Tasveer
In this film, photographs are not mementos or symbolic tokens. Here they are clues. Jai (Akshay Kumar) can go inside the picture to witness what happened one minute before the picture was taken. With his special ability he first helps find a missing hiker and later solves the mystery of his father's murder, which was passed off as a natural death.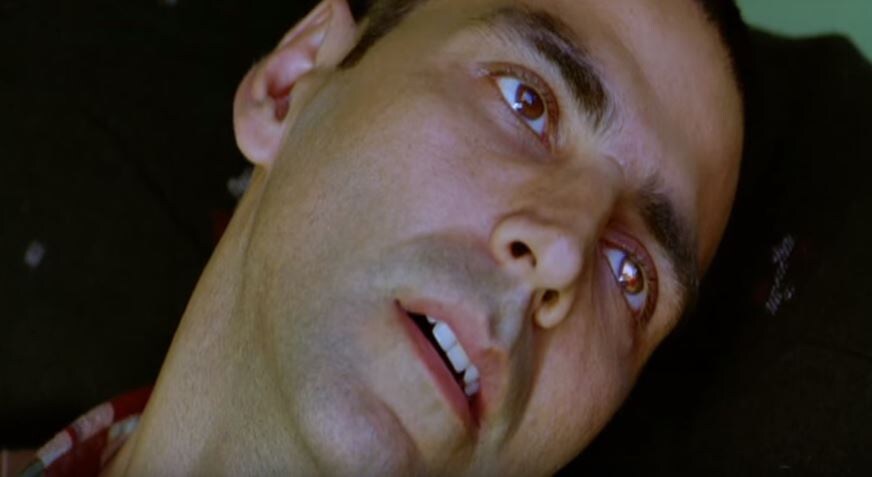 Ghajini
This film had the Polaroid Instant Camera trending, apart from Aamir Khan's haircut of course.
Sanjay Singhania's (Aamir Khan) life becomes a living hell after his fiancee Kalpana (Asin) was brutally murdered before him and he was left with anterograde amnesia. Determined to avenge Kalpana, Sanjay seeks her killer, Ghajini. To cope with his memory loss, Sanjay uses tattoos and instant pictures on which he marks the people he meets as 'friend' or 'enemy.'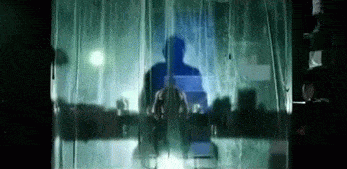 Kahaani
A pregnant Vidya Bagchi (Vidya Balan) is looking for her husband Arnab. She has a picture of him but no one recognizes the man, and yet she knows everything about the place he was last seen because that's what Arnab told her. She then learns that her husband resembles a rogue agent Milan Damji. As the story unfolds, we learn a new fact about Arnab Bagchi's picture.
Dolly Ki Doli
Con bride Dolly (Sonam Kapoor) is smart enough to not get a single picture clicked during the ceremonies, except one. Before that picture, she was just a faceless "
looteri dulhan
." After that, she was chased by the cops and the men she'd duped.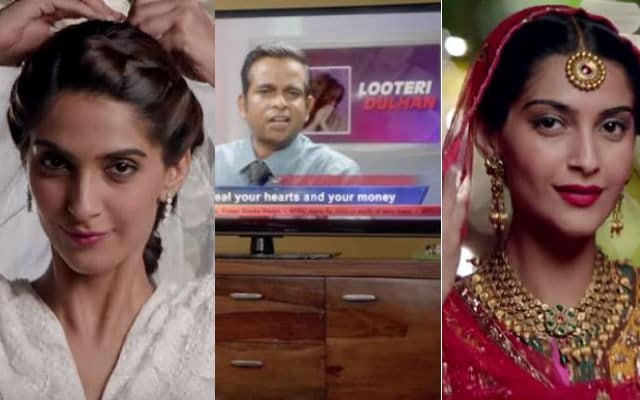 3 Idiots
It was only because of a picture that Chatur Ramalingam (Omi Vaidya) embarks on a journey to find Ranchoddas 'Rancho' Chanchad (Aamir Khan) and to shove his victory in Rancho's face. He pulls in Rancho's besties, Farhan (R Madhavan) and Raju (Sharman Joshi), on the road trip.
The plot thickens when they see another face in the annual batch picture in place of their friend Rancho. They learn of their friend's true identity and their journey continues.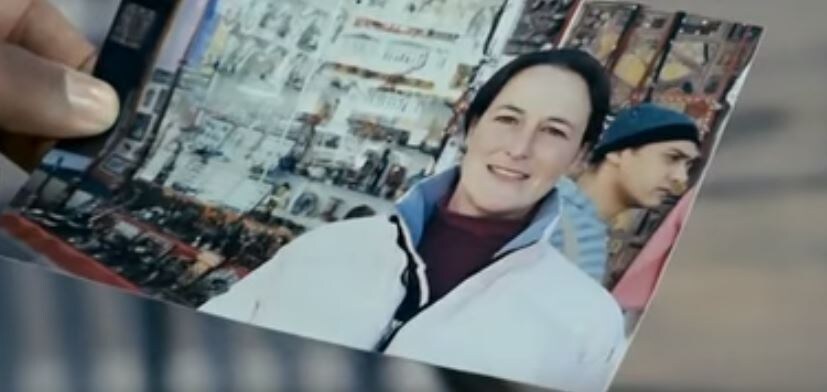 Patiala House
Some pictures dig up the past which bring significant changes to the present. Something similar happened in
Patiala House
when Parghat Singh Kahlon's (Akshay Kumar) past as an ace cricketer catches up with him through a newspaper cutting. He then fulfils his stagnating dream and plays cricket, against his father's wishes, for England.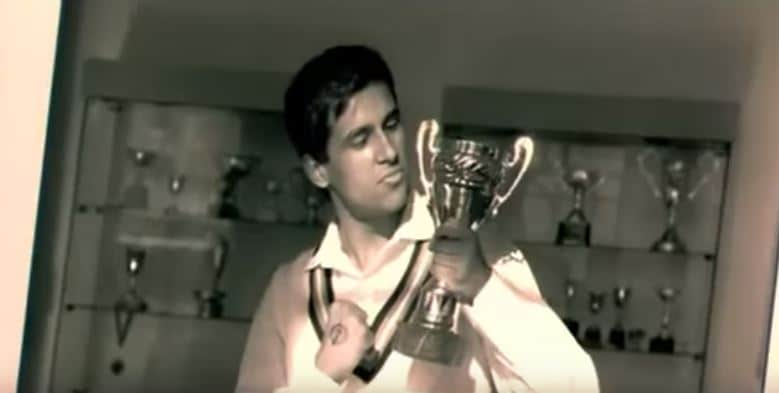 Just For LaughsQueen
"
Vijay Nahi to Vijaylaxmi hi sahi
," Vijaylaxmi (Lisa Haydon) told Rani (Kanagana Ranaut) in
Queen
. Unintentionally, our girl texted a picture of herself to the wrong Vijay - the fiance (Rajukummar Rao) who jilted her - causing him realize his mistake and pursue her again.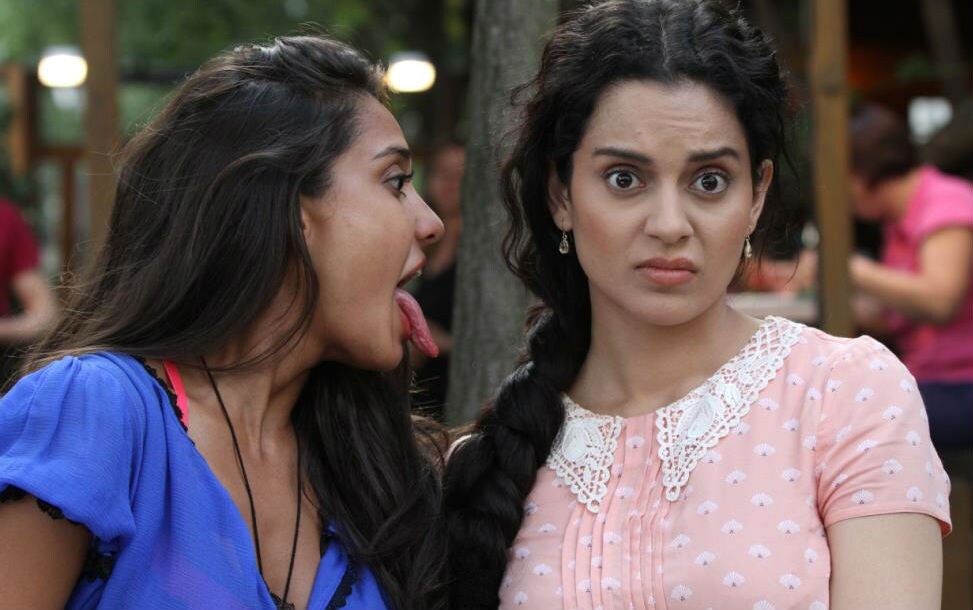 Jab We Met
Geet (Kareena Kapoor) said burn the picture of your ex to move on. Can't burn it - tear it up and flush it down the loo. Aditya (Shahid Kapoor) did so. And so did many, many more of those rejected lovers.
Thank you, picture.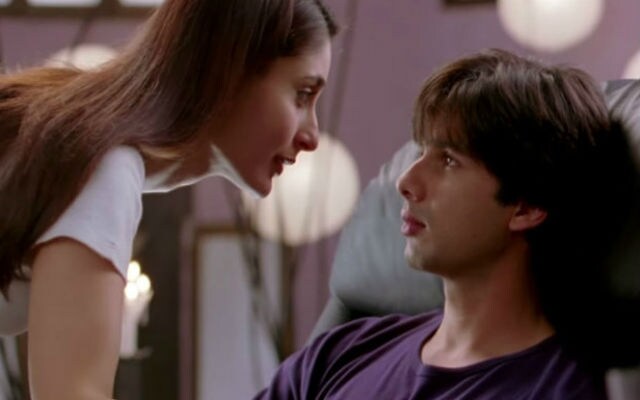 Andaz Apna Apna
Amar and Prem try and outwit each other by putting up each other's photos in the wanted section of a police station. Amar wins the battle, Prem the war.
Their photo-trading sequence added to an already laugh-packed plot.
Jaane Tu... Ya Jaane Na
As Jai (Imran Khan) dreams of chasing a man atop a horse with a sword, his mother Savitri Rathore (Ratna Patahk Shah) tells him that his deceased father Ajay Singh Rathore (Naseeruddin Shah) was a non-violent man. But Amar Singh, speaking from a frame picture, reveals that the truth is the exact opposite.
Ajay Singh's photo is pivotal to the plot as he cheers and dances when Jai beats up a man, rides a horse and is thrown into a jail - the three conditions to become a true Rathore of their clan - which infuriates Savitri because she failed to keep "Ranjore out of the Rathore."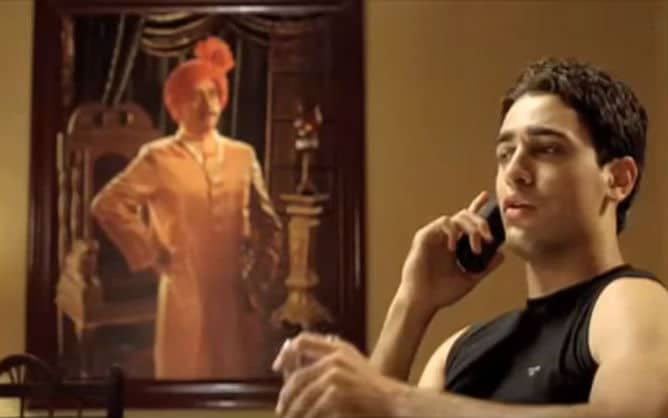 Taal
Aapka Manav kisi ko ho chukka hai, ye hai Manav ki Mansi (shows scarf), jo is ghar ki bahu banegi, aur ek din aap sab iske charo taraf family photo khicha rahe honge
," Maanav (Akshaye Khanna) promised his family, who turned a blind eye to his love for a village girl, Mansi (Aishwarya).
This is what happened next
Picture Abhi Baaki Hai, Gaana Suno
Photographs for plot is one good use, here are the other times when a picture was memorable. Sometimes a 'photo' reference is not integral to the plot, but just something which cannot be ignored. Like when Kareena Kapoor insists her picture be pasted (with Fevicol) in your heart:
And then Jackie Shroff's singing picture from
Ram Lakhan
song
Tera Naam Liya
Sometimes one-liners about a picture deserve a slow clap, like when Silk (Vidya Balan) in
The Dirty Picture
slams the negative reviews because her pictures are good.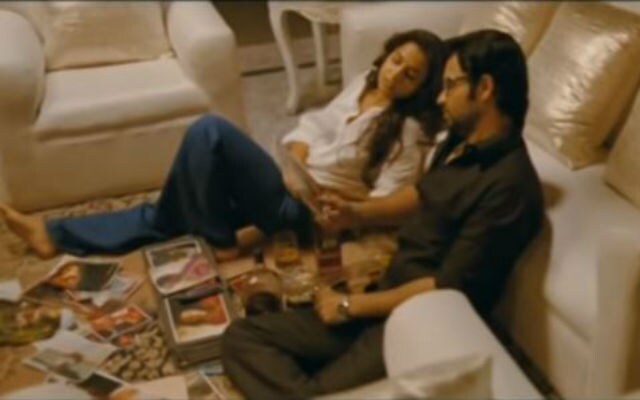 Meanwhile, keep calm and watch
Kapoor And Sons
but first take a selfie!