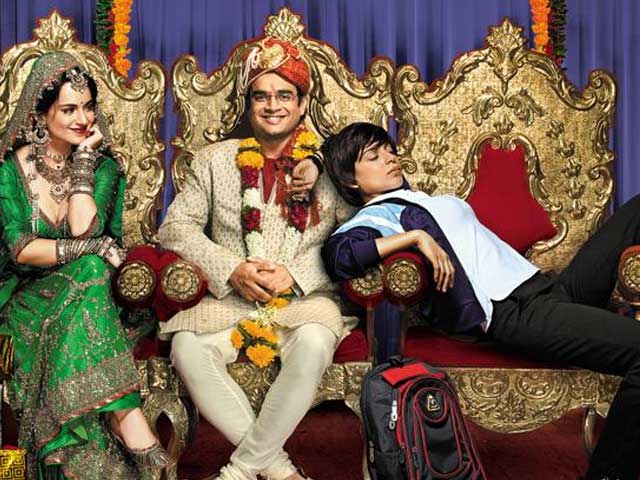 Actress Kangana Ranaut celebrated her 28th birthday yesterday with a gift to her fans in the form of the motion poster of her new film Tanu Weds Manu Returns, the sequel to her hit 2011 film. (Also read: Kangana Ranaut on 'Feeling Old,' Marriage and Possibly Playing Meena Kumari)

The poster, a riff on the original, features two Kanganas. One Kangana, playing the titular Tanu, perches next to co-star R Madhavan, both in the wedding finery they wore on the original poster. The other Kangana, playing the double role of tomboy Kusum, sprawls unbridled on Madhavan's other side just as Tanu did previously - only, she wears jeans instead of the green lehenga (which Tanu keeps).

Tanu Weds Manu, directed by Anand Rai, is considered a breakthrough film for Kangana who told NDTV that she's 'indebted' to the film and director.


The sequel, which also sees original cast members like Swara Bhaskar and Jimmy Sheirgill return, will release in May.
Watch the motion poster: