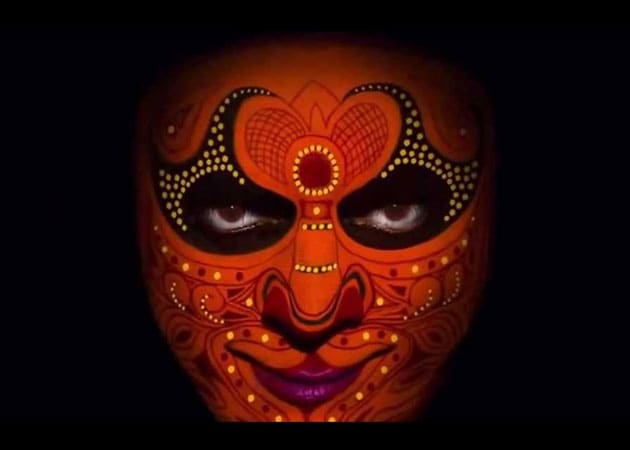 Highlights
There is speculation that the first look of Kamal Haasan's Uttama Villain is inspired by an image taken by French photographer Eric Lafforgue, but the veteran actor has slammed the allegation.
"Theyyam is a more than a 1,000-year-old art. The make-up was done by a good artist, who is probably a third generation practitioner of this art. The lighting might have been similar," he said.
"It is like saying two lovers - one leaning on another's chest looking in the same direction is a copy of the Ek Duje Ke Liye poster," he added. Explaining the concept behind the first look, Kamal said, "My film has a Theyyam dance fusion with Tamil Nadu's Kooththu tradition."
Painting his face for the look was not easy. "That is not a mask. It is painted on my face. It took 4 hours to paint my face. It is a tradition passed on from many generations.
Uttama Villan chronicles the life of a superstar who decides to make a period comedy called Uttama Villan.
Watch the teaser of the movie:
)
Mumbai:
There is speculation that the first look of Kamal Haasan's
Uttama Villain
is inspired by an image taken by French photographer Eric Lafforgue, but the veteran actor has slammed the allegation.
"
Theyyam
is a more than a 1,000-year-old art. The make-up was done by a good artist, who is probably a third generation practitioner of this art. The lighting might have been similar," he said.
"It is like saying two lovers - one leaning on another's chest looking in the same direction is a copy of the
Ek Duje Ke Liye
poster," he added.Explaining the concept behind the first look, Kamal said, "My film has a
Theyyam
dance fusion with Tamil Nadu's
Kooththu
tradition."
Painting his face for the look was not easy."That is not a mask. It is painted on my face. It took 4 hours to paint my face. It is a tradition passed on from many generations.
Uttama Villan
chronicles the life of a superstar who decides to make a period comedy called
Uttama Villan
.
Watch the teaser of the movie:
)