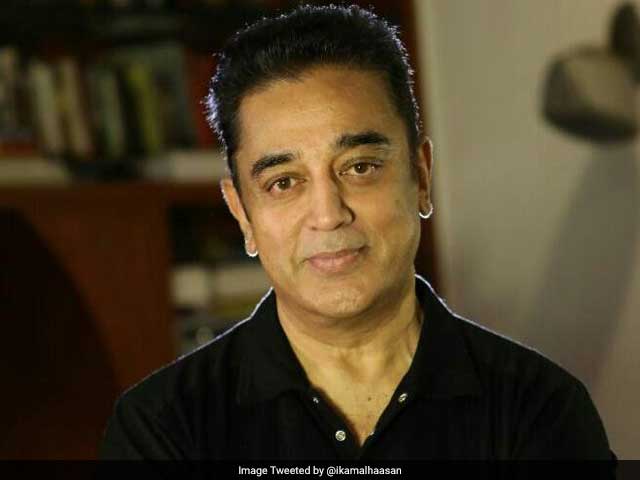 Highlights
K Viswanath is the recipient of Dadasaheb Phalke Award
Kamal Haasan congratulated him on Twitter
'The committee felt humbled,' said Mr Haasan
New Delhi:
Superstar Kamal Haasan, who is part of the jury for
Dadasaheb Phalke Award for 2016
, said that it's hard to find talented personalities like veteran filmmaker and actor Kasinathuni Viswanath, reported news agency IANS. Kasinathuni Viswanath was announced as the recipient of the Dadasaheb Phalke Award for his remarkable contribution to Indian Cinema on Monday and was promptly congratulated by Mr Haasan on Twitter. Meanwhile, Mr Haasan told IANS: "In the future people might think that I am exaggerating out of nostalgia. So I put it on record. It is going to be very difficult for the film industry to produce another talent like Mr K Vishwanath."
"But try, we must. As it is the burden of that duty endowed upon us by masters like K Viswanath. Bravo sir. The film Industry not only applauds but owns your laurels and you as theirs," Mr Haasan added, reported Mr Haasan.
Talking about the selection procedure,
Mr Haasan said
that majority of the jury voted for K Viswanath. "We had many deserving names but four out of the five members in the committee unanimously came up with their number one choice as K Vishwanath. The fourth also had Mr K Vishwanath in her list but not as first choice," IANS quoted Mr Haasan as saying.
Mr Haasan also said
that he's "proud" to be part of the Dadasaheb Phalke Award committee, which decided to felicitate Kasinathuni Viswanath. "In my view the choice was unanimous. The committee felt humbled. The proof of Mr K V's achievement was overwhelming. I am proud to be part of that committee which selected K V and also very proud to be part of the fraternity that has given us such a brilliant filmmaker. There isn't enough governmental or private honours in the country to honour the deserving of the Industry," Mr Haasan said, reported IANS.
On Monday, this is how Mr Haasan congratulated Kasinathuni Viswanath:
My K.Vishwanath gaaru is a Dada Saheb Palke award winner. In his humility he would say " I am lucky" .Truth is Indians are lucky. So am I

— Kamal Haasan (@ikamalhaasan) April 24, 2017
Thank u with glistening eyes Vishwanath gaaru for Sagara sangamam. Like Balu of S.S I initiate more applause. Your fame is mine vice versa

— Kamal Haasan (@ikamalhaasan) April 24, 2017
Kasinathuni Viswanath will be honoured with the award by President Pranab Mukherjee in a ceremony on May 3 in New Delhi.
Kasinathuni Viswanath has been part of Hindi films like Jaag Utha Insan, Sanjog, Kaamchor, Eeshwar and Sargam. In 1987,
Swati Mutyam
, Kasinathuni Viswanath's film was selected for India's official entry in the Best Foreign Film category at the Oscars.
(With IANS inputs)