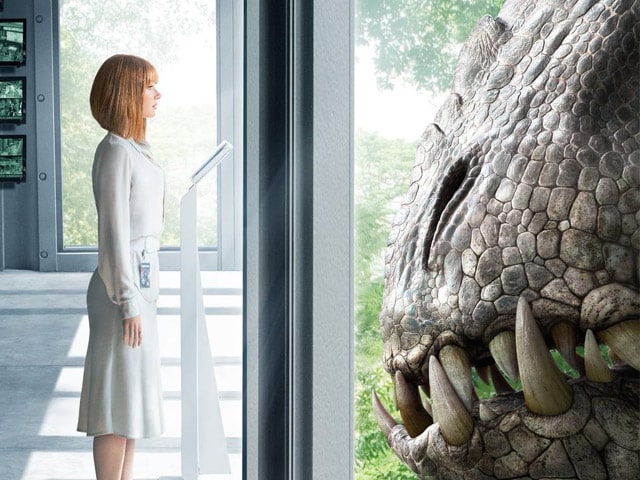 New Delhi:
If you think that Jurassic World is going to be a fun trip to the land of reanimated 'harmless' dinosaurs in a 'secured' environment, then think again.
The makers of
Jurassic World
have released a new trailer of the film which acquaints us with the newest resident of the 'theme park' - a genetically modified, highly intelligent Theropod, who kills for sport. But we already knew that from previous teaser trailer. (Also Read -
Jurassic World Trailer: A New Dinosaur Isn't a Good Idea
)
This time the 'Frankensteins' in Jurassic World reveal that they created two such dinosaurs and that this one ate its sibling. It gets even more chilling. In a scene, while hunting for the Jurassic World monster, the scientists find a tracking implant which was embedded in it at the time of its birth.
"But how did it get it out?," asks Bryce Dallas Howard, who plays the role of the Park's operations manager Claire Dearing.
"She remembered when they put it in," Chris Pratt says to a horrified audience. Chris will be seen as Velociraptor trainer Owen Grady. (Also Read:
Irrfan Khan Features on Jurassic World Poster With Chris Pratt
)
In the fourth installment of the
Jurassic Park
series, the scientists have created an enemy which is now out of their control and they are trapped on the island with 20,000 people. They have no boats and only limited arms and ammunition. And that's when Chris says, "If we are going to do it, we will do it my way."
It seems like their best option.
The film, which also stars Irrfan Khan as the owner of Jurassic World theme park, is slated to release on June 12.
Watch trailer: