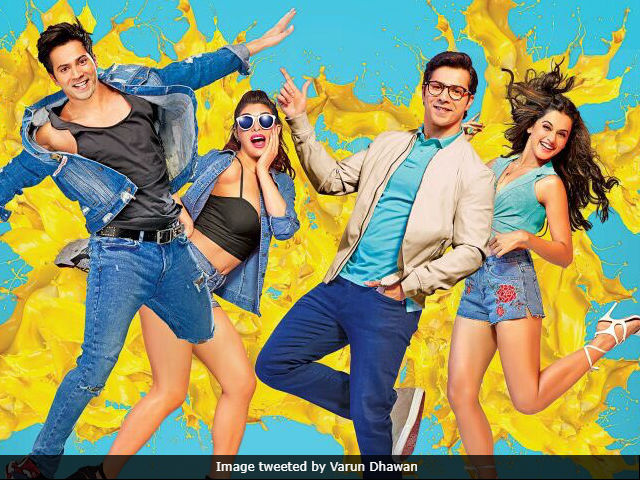 Cast: Varun Dhawan, Jacqueline Fernandez, Taapsee Pannu, Vivan Bhatena, Anupam Kher, Ali Asgar, Upasna Singh
Director: David Dhawan
Rating: 1 Star (out of 5)

Varun Dhawan was a ten-year-old boy when his dad made the defiantly dim Judwaa. Riding on the undeniable star power of Salman Khan, the film had raked in big bucks at the box office. In this slapdash rehash of that comic caper of the mid-1990s, the young actor hams it up with the gusto of a child who forgot to grow up. The result is anything but edifying.

As Judwaa 2 plays out over its two-and-a-half-hour runtime, one cannot help wondering why a film that has absolutely nothing new to offer has been made in the first place. It not only filches entire scenes from the earlier film, it also remixes two of its hit numbers, Tan Tana Tan Tan Tan Tara and Oonchi Hai Building. You'd be forgiven for thinking that you are being taken for a ride through alleyways that lead nowhere.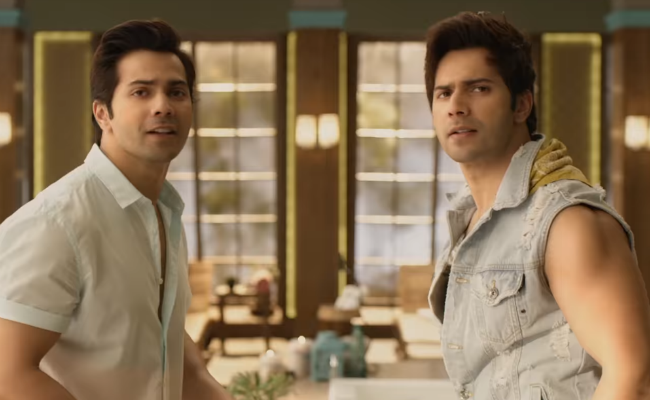 In its attempt to pass itself off as an old-fashioned laugh riot, the film dishes out double doses of frivolity from start to finish. But no matter how hard it tries, it is unlikely to have you doubling over in the aisles with joy. The film's labored efforts to generate mirth come unstuck at every turn because the writing borders on the asinine.

If you are looking for any semblance of glitter amid the dross, Judwaa 2 is unabashedly unpretentious. It leaves you in no doubt over where it is headed from the moment the villain (Zakir Hussain) hisses in one of the early scenes: "You don't screw me, I don't screw you." That line is directed at a wealthy London businessman Rajiv Malhotra (Sachin Khedekar). The latter doesn't pay heed to the barely veiled warning, snitches on the diamond smuggler and earns a lifelong adversary.

The bad guy, angry as hell, makes away with one of the conjoined male twins that are just born to the tycoon's wife. The stolen boy, christened Raja by the woman who finds and raises him, grows up on the wrong side of the tracks. Needless to say, he shapes up into the sort of tough guy that nobody messes with.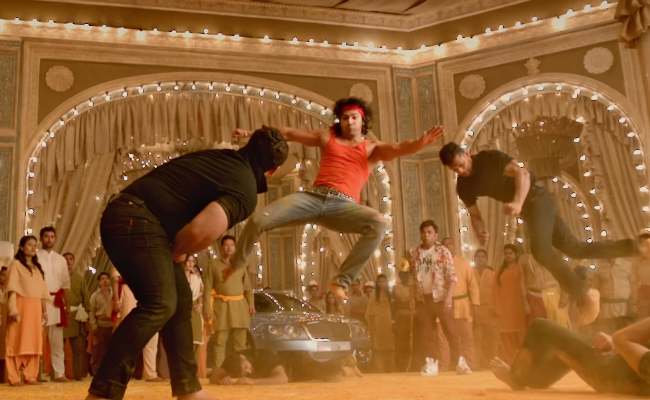 Raja's biological papa and mamma return to London and the other twin, Prem, the weaker of the two, turns into a wannabe musician who is bullied left, right and centre. A girl named Samara (Taapsee Pannu) comes to his aid but life still isn't easy for Prem. He is pushed around by the college bully Rocky (Vikas Verma). But that isn't the only problem he has to contend with: unbeknownst to wither, Prem finds himself involuntarily replicating Raja's actions, so deep is their likeness.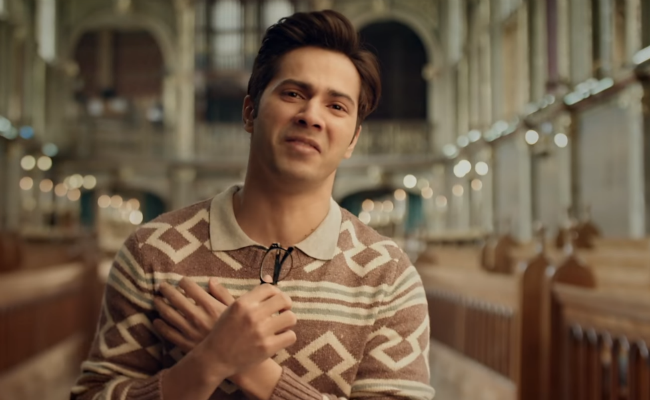 In Mumbai, Raja breaks a coconut on the head of a hoodlum, Alex (Vivan Bathena), and that opens up another Pandora's Box. With Alex's men in hot pursuit, he and his lisping sidekick Nandu (Rajpal Yadav) are advised to flee the country. On the flight, he bumps into Alishka (Jacqueline Fernandez) and makes a complete nuisance of himself. The rest of the film is predictable if you do not have the foggiest idea of what Judwaa was about.


Pure drivel can be fun if treated with the sort of inspired lunacy that David Dhawan famously brought to the comedies that he made in an earlier decade with Salman Khan and Govinda. The times are no longer the same. Neither sadly are the veteran director's skills. The shoddily executed
Judwaa 2
feels too dated and too inept to pass muster.
It is a tall order for
Varun Dhawan to inject life into this mindless rigmarole
. Not that he doesn't try. If anything, he pushes himself too hard for his own good. Jacqueline Fernandez possesses just enough natural vim to suggest that she might actually be enjoying this routine. Taapsee Pannu, always better as the girl next door, is completely out of place in a film like this.
One of the positive aspects of Dhawan's 1990s comedies was the manner in which he tapped the talent of the supporting actors in the cast. In
Judwaa
, he wastes them all, be it Rajpal Yadav, Pavan Raj Malhotra (as a London cop) or Anupam Kher (playing one the heroine's clowning father).
Boys separated at birth, bromidic baddies, bimbos and unbridled balderdash: those are the principal elements that make
Judwaa 2
. So you thought Bollywood had left the 1980s behind?
Judwaa 2
might work for those that don't mind being sold old trash in a new, garishly painted sack. For all others, it would be akin to being strapped to a seat in a torture chamber.