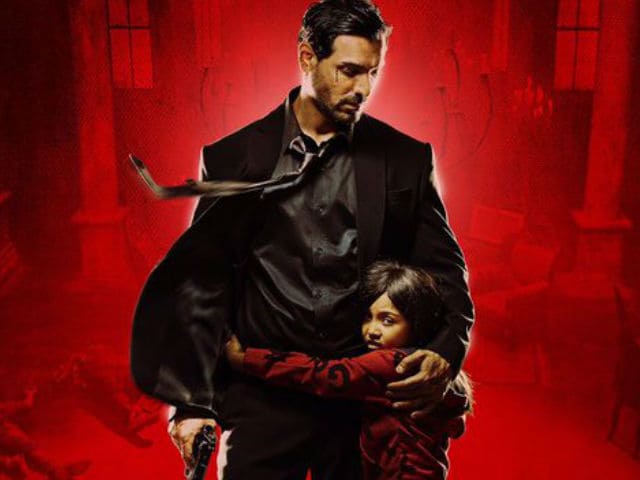 Mumbai:
Actor-producer John Abraham, who is likely to take action in Bollywood to a new level with
Rocky Handsome
, said that he plans to remake the film in Tamil and Telugu.
"We would like to remake this film in the south. We have got superstars who are interested in doing this film in the south. Someone from Hyderabad saw this film and two-three actors in Tamil and Telugu industry are very interested in remaking this film because it's a very commercial project. So, we are very excited about it," John told IANS.
The actor didn't wish to reveal the names of the southern stars who are interested in remaking
Rocky Handsome
, but said, "The only fear is how we cope with this action because this action is too high-intensity." (Also Read:
John Abraham is the 'Protector' in This Rocky Handsome Poster
)
Directed by Nishikant Kamat, the film features John and Shruti Hassan, who last co-starred in
Welcome Back
.
Action in
Rocky Handsome
looks extremely diverse, for which John said that he trained for martial arts form like Tai chi and Aikido in Thailand.
"I trained myself for Tai chi and Aikido. I trained in those art forms for a month for 14 hours a day in Thailand with a master. We trained hard. I wanted to learn the art forms. I am playing with knives, and it's very difficult," the 43-year-old said.
Talking about the film's USP, John said: "The USP of the film is the action that's backed by the emotions or the emotions that are backed by the action. With
Rocky Handsome
, I just felt that any amount of good action is worthless without the right and requisite emotion." (Also Read:
John Abraham Shares Rocky Handsome Poster With a Promise
)
"When we look at Hollywood films, we always talk about the James Bond kind of films and we say, 'Why can't we do the same?' I guess
Rocky Handome
is the answer to Hollywood, where you can say, 'Here's the action and here's the action hero that could match up to all of you'," he added.