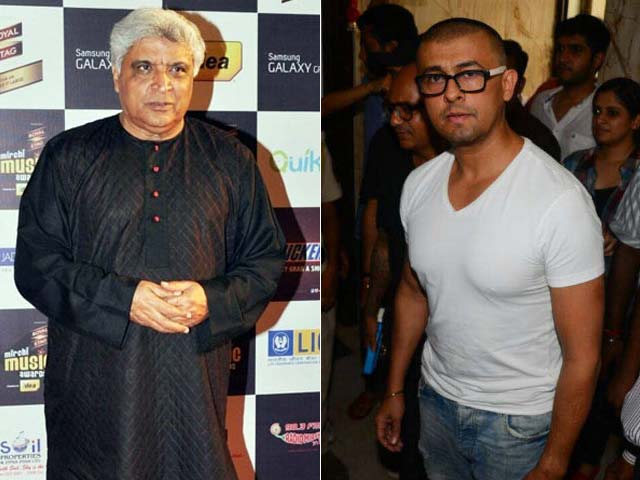 Highlights
Sonu Nigam ranted against the use of loudspeakers during morning prayers
"Do your prayers, but it shouldn't disturb anyone," says Javed Akhtar
Kangana said that Sonu Nigam's opinion should be considered
New Delhi:
On singer
Sonu Nigam's tweets criticising azaan
(morning call to prayer), lyricist Javed Akhtar says that "praying to God should not disturb anyone," reports news agency IANS. "As far as I think, no matter if it's a
Masjid, Mandir
, Church or Gurudwara, whatever is the place, do your prayers, but it shouldn't disturb anyone else," Mr Akhtar told IANS. Earlier this week, Sonu Nigam, 43, in a series of tweets, spoke against the use of loudspeakers during morning prayers. He wrote, "God bless everyone. I'm not a Muslim and I have to be woken up by the
Azaan
in the morning. When will this forced religiousness end in India" (sic).
Meanwhile, actress
Kanagna Ranaut also voiced her opinion on the controversy
and said that though she 'loves the sound
azaan
, but Sonu Nigam's opinions should also be considered. "I'm speaking for myself. Be it any religious activity, be it any gurudwaras, temples or mosques I love them. But that's not to say what he is saying shouldn't be considered, that's his opinion and he should be respected for that. And that's the idea of bringing it on social media so that it can be discussed," she told PTI
Sonu Nigam, who described the use of loudspeakers as "
gundagardi
", opened a debate on Twitter. He was referred to as "anti-Muslim" while some called it a "publicity stunt."
A couple of days after the
azaan
row, a senior cleric in West Bengal, issued a fatwa against Sonu Nigam and announced a reward of Rs 10 lakh to anyone who would shave his head. After which, Mr Nigam announced on Twitter that he would shave his head. "
Keep your 10 lakhs ready
Maulavi," he tweeted.
(With agencies inputs)