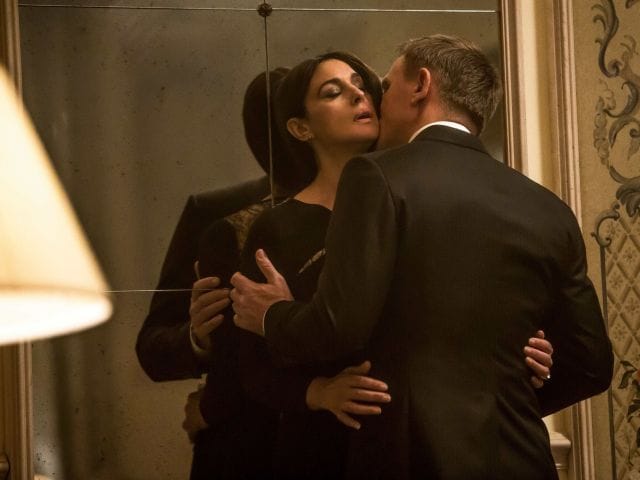 New Delhi:
When in India, do as the Indians. No kissing
viss
ing please, no abusing
shabus
ing either. And, James Bond
ji
, kindly try to limit the martini drinking. (Also Read:
Dear James Bond, Please Can You Kiss Less? Love, Indian Censor
)
In short, be
sanskaari
. None of your 007 shenanigans here, thank you very much. (Also Read:
Pierce Brosnan's Review of SPECTRE: It's Neither Bond nor Bourne
)
The Censor Board has taken a hatchet to
SPECTRE
, which opens in India this Friday and the hapless Daniel Craig, who plays James Bond, has allegedly had his kissing scenes slashed by 50% and a couple of swearwords deleted. This means that James Bond will kiss only half as much in India as he does elsewhere. Because, as
DNA
reports, "the length of the kisses were found to be unnecessarily excessive."
However, Mr Craig/Bond need not be shaken or stirred. Twitter has some great tips on how to be a #SanskariJamesBond, the top trend on the microblogging site at the time of writing this.
Here are some of the best, with a cameo by Babu
ji
:
#SanskariJamesBond Played by Alok. Nath Nath Seven.

— Ramesh Srivats (@rameshsrivats) November 18, 2015
#SanskariJamesBond has a small idol of Ganeshji on the dashboard of his Aston Martin

— Atul Khatri (@one_by_two) November 18, 2015
I'll have nimbupaani; Shaken, not stirred! #SanskariJamesBond

— Professor (@BeerOholic) November 18, 2015
Villan- Come in Mr. James Bond, I've been expecting you. Bond- Ji joote kahan uttaru? #SanskariJamesBond

— Mostly Carbon (@s_manjari) November 18, 2015
The name's Bond, James Sitaram Krishnakumar Bond #SanskariJamesBond

— Champ McLovin (@BolshoyBooze) November 18, 2015
Bae: No one's home * #SanskariJamesBond sends security guards to protect her*

— Khayali Pulav (@dekhbhaidek) November 18, 2015
#SanskariJamesBond doesn't wear a swim suit when he goes swimming on the beach. Wears a full sleeved shirt & a dress pant instead.

— J (@calmaraderie) November 18, 2015
#SanskariJamesBond scolds the vamp for wearing short dress and gives her a dupatta to hide her cleavage, before beating up the villain

— The Bad Doctor (@doctoratlarge) November 18, 2015
#SanskariJamesBond 's next assignment is to find the person who steals devotees chappals in day and Mandir's ghant at night..

— Zoomie... (@zoomphatak) November 18, 2015
So James Bond
ji
, put down that martini glass and step away from it, all the while keeping your eyes respectfully averted from Monica Bellucci's cleavage. The Censor Board and Twitter will be watching on Friday.
SPECTRE
, the 24th Bond film, also stars Christoph Waltz, Ralph Fiennes, Lea Seydoux, Naomie Harris and Andrew Scott.