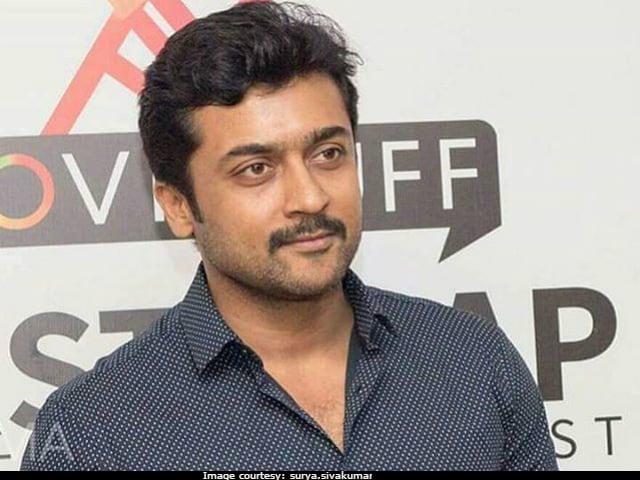 Highlights
In May 2014, the Supreme Court banned Jallikattu
Jallikattu is traditionally held to mark the festival of Pongal
Several stars have spoken out in favour of Jallikattu
New Delhi:
The ban on Jallikattu, the South Indian sport of bull taming, and ongoing protests against it have mobilized the Tamil film industry into putting out messages of support for protestors. Actor Suriya attacked animal rights group PETA in a statement, adding his voice to those of his colleagues Rajinikanth, Kamal Haasan, Dhanush, Vijay and Simbu. "PETA may have won a campaign in the court of law but has lost in the people's court. Their claim that Jallikattu is inimical to bulls is full of lies. They talk about cruelty to bulls but they don't realize that by banning Jallikattu, they are aiding in the extinction of rare cattle breed," read Suriya's statement, as reported by news agency IANS.
In May 2014, the Supreme Court banned Jallikattu, traditionally held to mark the festival of Pongal, which concluded last weekend. A petition challenging the ban is pending in the court. Protests against the ban on Jallikattu have been organized across Tamil Nadu. A crowd of 3,000, many of them students, have been protesting on Chennai's Marina Beach since last night. 200 people were taken into preventive custody at overnight protests in Alanganallur in Madurai district.
Suriya, who is currently promoting his new film
S3
, also said in his statement: "This protest by youngsters is the reflection of the common mood of Tamil Nadu. They will succeed and Jallikattu will soon be conducted in the state."
Tamil star Vijay said in a video message, "Law was not created to rob people off their tradition and rights but to protect it. Jallikattu is every Tamilian's identity. Those who are protesting against the ban on Jallikattu are united by the feeling that they are Tamilians but not out of compulsion or political pressure. I bow down to each and every one of them. I'd be really happy if those arrested are released immediately."
Others from the Tamil film fraternity - actor-singer G V Prakash, singer-lyricist Arunraja Kamaraj and filmmaker Karthik Subbaraj- have joined the protests on ground.
Several other stars have spoken out in favour of Jallikattu, citing Tamil pride and identity. "Jallikattu should be held to uphold the traditions of our Tamil culture," Rajinikanth said in Chennai some days ago, reported news agency PTI. "Rules can be framed to regulate the sport to prevent injuries, but instead of that (framing rules), is it right to negate a culture?" he said. Kamal Haasan was an early celebrity voice to support Jallikattu, saying at the India Today Conclave in Delhi earlier this month that biryani should be banned before Jallikattu. Dhanush, Khushbu Sundar, Simbu and several others tweeted against the ban.
Last week, a poster of a new film on Jallikattu, titled
Santhana Devan
and starring Tamil actor Arya, went viral.
(With inputs from IANS and PTI)