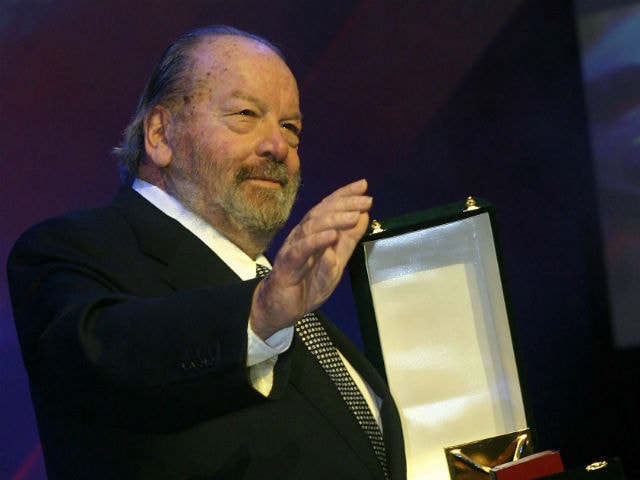 Highlights
Bud Spencer died in a hospital in Rome on Monday
My heart goes out to your family: Russell Crowe wrote on Twitter
Bud Spencer was born in the southern Italian city of Naples
Rome:
Italian actor Bud Spencer, who starred in a string of spaghetti westerns, died on Monday in Rome aged 86, his family confirmed.
Mr Spencer's family wrote on Twitter:
With our deepest regrets, we have to tell you that Bud is flying to his next journey.
Fam. Pedersoli pic.twitter.com/nHjEUyM7uE

— Bud Spencer Official (@budspencerweb) June 27, 2016
Bud Spencer, born Carlo Pedersoli in Italy in 1929, played in 16 films alongside Terence Hill, whose real name was Mario Girotti.
Mr Spencer died in a hospital in Rome,
La Repubblica daily
reported.
Celebrities and fans mourned his death on Twitter.
"Ciao #BudSpencer We loved you so much," Italian Prime Minister Matteo Renzi tweeted.
Italian Culture Minister Dario Franceschini hailed Mr Spencer as "a great actor of our cinema industry, who over the course of his long career entertained whole generations".
Hollywood star Russell Crowe wrote on Twitter:
RIP Bud Spencer ... My heart goes out to your family https://t.co/KSfsfUtrga

— Russell Crowe (@russellcrowe) June 27, 2016
Gilles Marini wrote:
#RIP mister Bud Spencer. Thank you for the laugh and the joy. I will always owe you. Whenever during my childhood... https://t.co/YfYwvVJDEr

— Gilles Marini (@GillesMarini) June 28, 2016
Bollywood celebs like veteran actor Kabir Bedi and singer Adnan Sami also remembered the actor on Twitter:
MISSING Carlo "Bud Spencer", immortalised by spaghetti Westerns. Acted w him in "We Are Angels". RIP @budspencerwebpic.twitter.com/Vf6B1zY2Nj

— KABIR BEDI (@iKabirBedi) June 28, 2016
One of my childhood favourite actors Bud Spencer has passed away... He did comedy & action wt brilliant ease! RIP.. pic.twitter.com/Nyu9QIpOnO

— Adnan Sami (@AdnanSamiLive) June 28, 2016
Bud Spencer ws doing cool things whch wr later copied by many! An icon frm #Italy. Ths scene copied in many films! pic.twitter.com/iqYnKUCn48

— Adnan Sami (@AdnanSamiLive) June 28, 2016
Mr Spencer was born in the southern Italian city of Naples, but moved with his family to Rome aged 11, where he became an excellent swimmer.
After World War II, the family moved again, this time to Rio de Janeiro, where the young Bud Spencer quit his studies and started taking odd jobs, including in construction and as a librarian.
He later returned to Rome, where he went back to school and took up competitive swimming, and in 1950, he became the first Italian to swim the 100-metre freestyle in under a minute.
-
Dabbled in politics
Over the next decade, he was crowned Italy's swimming champion seven times. But after the 1960 Olympics in Rome, he abandoned his swimming career.
He married the daughter of a film producer and had three children.
It was only at the age of 38, in 1967, that he starred in his first western, "God forgives... I don't!"
He and Girotti then decided to change their names -- and the name he chose, Bud Spencer, was a tribute to his favourite beer and American actor Spencer Tracy.
With
They Call Me Trinity
, he and Hill sprung to international fame, with Mr Spencer playing a friendly giant of a cowboy who saves a widow and an orphan from danger while keeping his broad grin.
Throughout his career, he appeared in around 40 films.
He also dabbled in politics, running for office in regional elections in 2005 on the list of then Prime Minister Silvio Berlusconi.