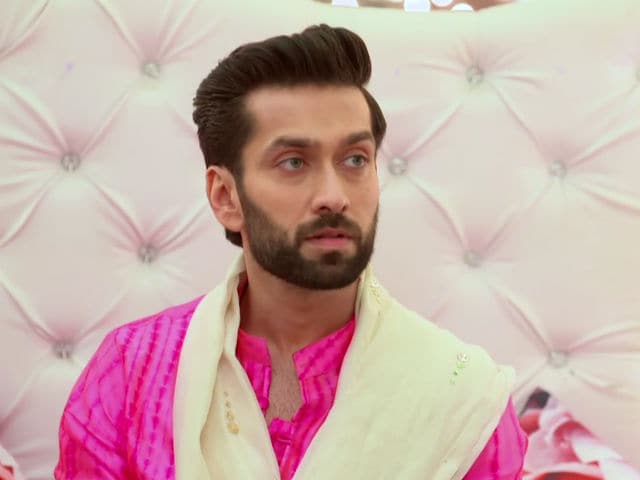 Highlights
Shivaay came close to Tia to make Anika jealous
Daadi asked Shivaay whether he loved Tia
Romi said that she would take revenge of Robin's death
New Delhi:
The
Ishqbaaz
episode on February 23 opened with Shivaay talking to Tia about his health. In an attempt to make Anika jealous, he asked Tia to give him a head massage. Meanwhile, Shivaay received repeated calls from an unknown number, which perturbed Tia. Anika then asked Shivaay whether he has feelings for her or not. Shivaay told her that he is affected by Anika's behaviour. Later, Shivaay again received a call from the number. The caller, Romi, asked Shivaay to give her the family's jewellery and in turn, she would give him the 'information' he wants.
Daadi
then came to Anika's room and gave her a dress for Shivaay's
sangeet
. She advised her and Shivaay to sort out their differences soon.
In a change of scene later, Anika entered the venue and Shivaay was mesmerised to see her. In an attempt to know about Shivaay's feelings for Anika,
Daadi
asked him about what Tia was wearing. However, he evaded the question but, when she asked about Anika, he instantly answered.
Daadi
asked Shivaay whether he thinks he's doing the right thing by marrying Tia. Shivaay said that he doesn't know.
Meanwhile, Shivaay's mother gifted the jewellery to Tia. He then received a call from Romi, who told her that he should make sure that the jewellery reaches her, otherwise, she wouldn't give the video clip to Shivaay. Romi then remembered how she stole the chip from Mrs Kapoor and revealed that she will take revenge of his brother Robin's death from Tia and Svetlana.