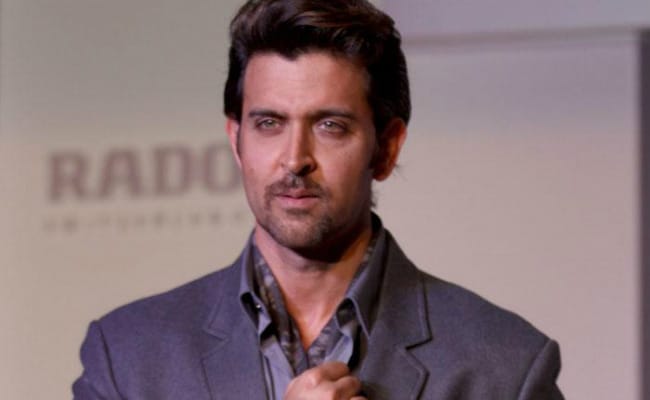 Highlights
"Stop taking sides in this issue," said Hrithik
"This is an unfortunate issue," he said
"Please don't support me," he added
New Delhi:
"I am by no means seeking to close this issue": Hrithik Roshan's new post arrives with a disclaimer. This is the second time in a week that the 43-year-old actor has released a statement on the controversial public feud involving Kangana Ranaut, after months of maintaining a stoic silence. Last Thursday, the Internet woke up to a statement from Hrithik in which he addressed the snowballing controversy for the first time in his own words. He denied having spent time with Kangana Ranaut privately and said he had been 'harassed for 4 years' - Kangana claims a romantic relationship with Hrithik, which he disputes. Soon after his first statement, Bollywood celebrities publicly signed up for camp Hrithik with social media posts and tweets in the actor's favour. In a fresh note on Tuesday, Hrithik writes that while he's thankful to have received so much support, "(his) request to all friends and observers would be to stop taking sides in this issue."

"This is an unfortunate issue and not a contest of sorts. Before this is dangerously hijacked into a man vs woman, insider vs outsider, privileged vs non privileged issue we must stop. Please don't support me. Don't take sides," read a part of Hrithik Roshan's post. So far, celebrities like Karan Johar, Sonam Kapoor, Dia Mirza, Twinkle Khanna and his co-stars Yami Gautam and Farhan Akhtar have endorsed Hrithik's version of the 'truth.'

Hrithik Roshan describes the back-and-forth between himself and Team Kangana as "a painfully unfortunate episode," adding that: "I have had to give out my side of truth under some very compelling circumstances." Earlier, a source close to the Roshans revealed that Hrithik's children - Hrehaan and Hridhaan - and ex-wife Sussanne Khan are the primary reason why he decided to take a stand. In his previous post, Hrithik had termed the exchange of allegations as "dirty perverse mess" adding: "families suffer, children suffer."

Following his statement, Hrithik Roshan appeared on two television interviews, one of which went crazy viral. Addressing part of his note to the media, he now writes: "I would apologise to those who have made these well-meaning requests and would humbly say that I don't wish to speak on this issue."


Read his full post here:

The 'dirty perverse mess,' as Hrithik calls it, began last year when Kangana appeared to refer to him as a 'silly ex,' prompting a legal notice as his response. The actors warred publicly all of last year - Hrithik contended that the person Kangana had been exchanging emails with was an imposter, she accused him of 'slut-shaming' her by circulating private photos and video. The battle escalated recently after Kangana appeared to plug her rumoured relationship with Hrithik in promotional interviews for new film Simran. The Roshans have filed a 29-page complaint accusing the actress of stalking.

October 5, 2017

Kangana Ranaut has not responded to Hrithik's statements so far but her sister Rangoli Chandel has been actively tweeting, accusing Hrithik Roshan of having leaked Kangana's nude pictures and for lining up "paid investigations."

Kangana Ranaut and Hrithik Roshan co-starred in Kites and Krrish 3.