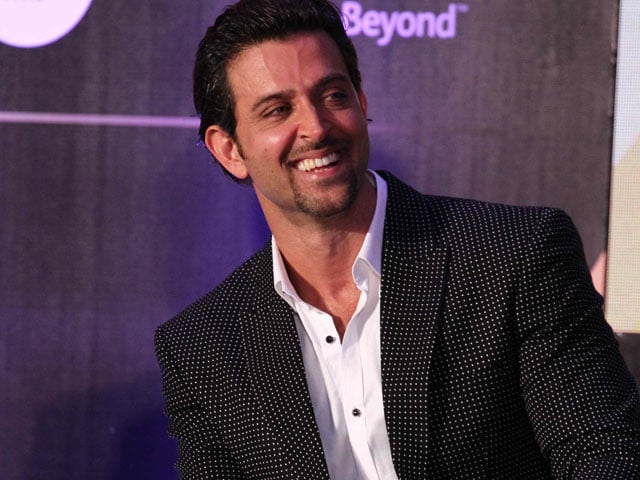 Mumbai:
Actor Hrithik Roshan is happy that dance-based films are being made in the country and accepted well by audience.
Hrithik, who is considered one of the best dancers of Bollywood, feels it is good that filmmakers here are exploring the dance genre to make movies.
"There are so many ways to entertain people and dance is a very powerful medium to inspire the youth and bring in physical discipline. A film based on dance is I think a necessity because we did not have this. I am happy that people are making such films and I am glad that these films are doing well," Hrithik told PTI in an exclusive interview here.
"I believe that films like
ABCD 2
are important for motivating, encouraging the youth, teaching them the discipline of life. I think dance is one medium through which you can learn all good values to build a good character," he said.
Of making a dance-based film, he said, "I have been dancing all my life. I don't think I need to make a film on dance. Every film of mine has dance."
Hrithik, 41, will be performing this year as well at IIFA awards going to be held from June 5 in Kuala Lumpur.
"People are looking forward to my dance and I am happy about it. I am going to give them the best this year. I am going to express my love, gratitude through dance. This is more magical than the technical steps," he said.
When it comes to sharing stage with an actor, Hrithik wants to dance with Shahid Kapoor, Sonakshi Sinha and Arjun Kapoor as, according to him, they are amazing performers.
"I wish I get a chance to dance with Anil Kapoor," he added.