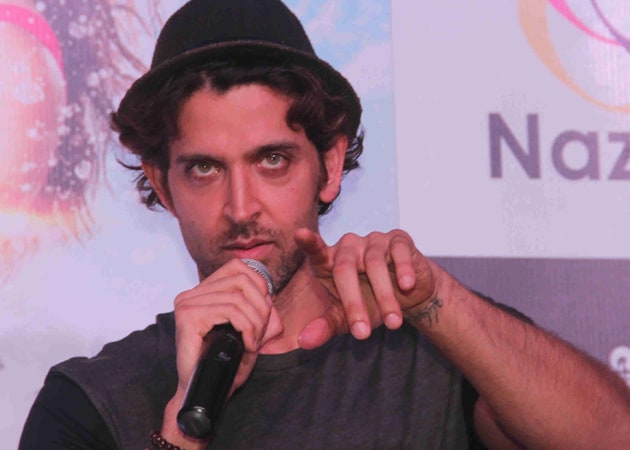 New Delhi:
Actor Hrithik Roshan has been testing the bravado of his fellow actors by challenging them to perform daring tasks or strenuous exercises almost daily.

And fellow industry-wallahs have also risen to the occasion brilliantly. Actors Ranveer Singh and Farhan Akhtar added their quirkiness to Hrithik's dares while actors Priyanka Chopra and Shah Rukh Khan have flexed their muscles to win over the Bang Bang star.

But it was only a matter of time before someone gave Hrithik a dose of his own medicine. Strangely, an upholstery-cum-home decor brand challenged the actor in full public view, through a billboard displayed in Mumbai, leaving the actor completely stumped. (Also Read: Ranveer Singh's Bang Bang Reply to Hrithik, Krrish Style)


Since the act is for a charitable cause, Hrithik was more than happy to comply. "(Challenge) Accepted," the actor tweeted, adding, "
Meri billi mujhe hi meow
." (Also Read:
Farhan Akhtar's Daring Response to "Mental Boy" Hrithik Roshan
)
Meri billi mujhe hi meow? Sahi hai. Done in the right spirit. Aaaaai ACCEPT!! @mariahilldesign lets check it out! pic.twitter.com/kvJ7aaZB29

— Hrithik Roshan (@iHrithik) September 30, 2014
Hrithik's Bang Bang dare is an innovative publicity gimmick for his upcoming film, which also features actress Kartina Kaif and is directed by Siddharth Anand. It releases on October 2.