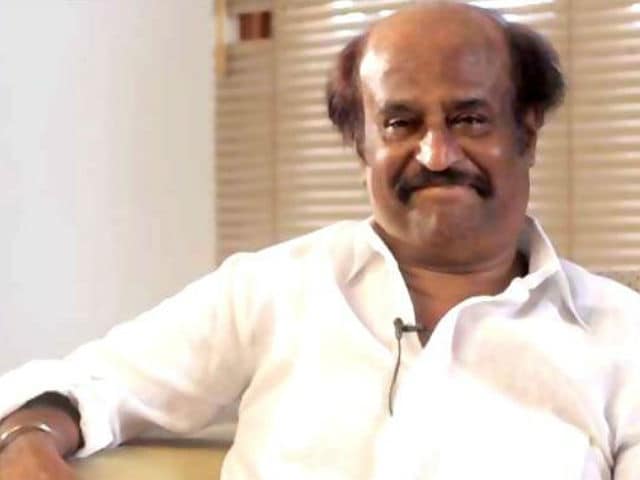 Highlights
New India is born, Rajinikanth tweeted
Rishi Kapoor hailed the move and said 'Demonetisation's the right answer'
Anushka Sharma and Arjun Kapoor also tweeted
New Delhi:
Prime Minister Narendra Modi rocked the nation on late Wednesday evening when he announced that 500 and 1000 rupee notes will be discontinued with effect from midnight. He said that making these notes invalid is a way to counter black money, fake currency and corruption.
On Twitter, celebrities like Rajinikanth and Rishi Kapoor too had a
reaction to PM Modi's surprise announcement
.
Hats off @narendramodi ji. New india is born #JaiHind

— Rajinikanth (@superstarrajini) November 8, 2016
Salute Mr. Modi. This move has to be celebrated across political party lines. Most importantly by earnest tax payers.

— Kamal Haasan (@ikamalhaasan) November 9, 2016
PM Modi ji. Ball out of the stadium. Wohaaaaaa!!!! De monetisation is the right answer. Congratulations!

— Rishi Kapoor (@chintskap) November 8, 2016
Fabulous move #ModiJi. Historical. Respect #Jaihind#Swachbharat!! #ProudIndian

— Dhanush (@dhanushkraja) November 8, 2016
A welcome bold&courageous step by PM Modiji towards nation building.Each 1of us shld cooperate in d larger interest of d nation #BlackMoney

— Anushka Sharma (@AnushkaSharma) November 8, 2016
Arjun shared his thoughts in a series of tweets:
The timing of the PM is interesting but the question is what will the government provide back to its fair & honest citizens after all this ?

— Arjun Kapoor (@arjunk26) November 8, 2016
Reducing black money is much needed but eventually we need better infrastructure & way more inroads in other aspects not only money matters

— Arjun Kapoor (@arjunk26) November 8, 2016
Hoping we can all work in harmony to see out this change & it pays dividends to each & every citizen in the future. No more #BlackMoney !!!

— Arjun Kapoor (@arjunk26) November 8, 2016
Some celebs decided to share information regarding the update with their fans:
No need to panic. Just deposit your Rs 500/1000 notes in your bank account. Problem is only for those with unaccounted cash and #BlackMoney.

— Prakash Raj (@prakashraaj) November 9, 2016
The now invalid notes can be exchanged from banks starting November 10 when new notes of Rs 500 and Rs 2000 will come into circulation. The invalid currency notes can be deposited at banks or post office between November 10 and December 30. After December 30, these can be deposited at the Reserve Bank with a declaration.