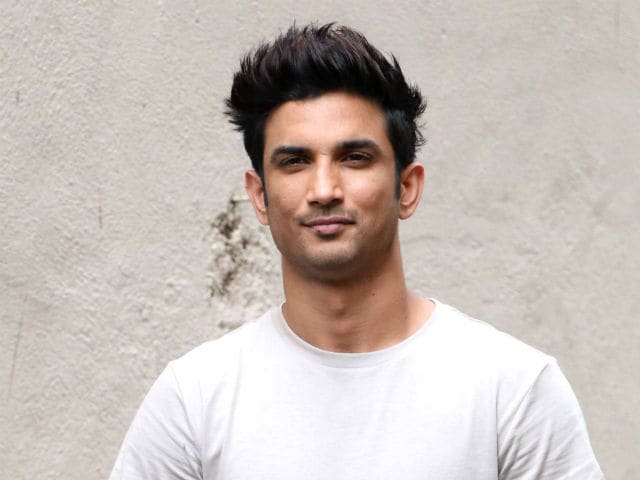 Highlights
Sushant Singh Rajput recently played Dhoni in a biopic
He has received many accolades for the same
His next film is Raabta opposite Kriti Sanon
New Delhi:
After working with Bollywood's ace directors including Dibakar Banerjee, Rajkumar Hirani and recently Neeraj Pandey, actor Sushant Singh Rajput says he would now like to team up with Oscar-winning American filmmaker Christopher Nolan.
The 30-year-old star, who is
currently enjoying the success of
MS Dhoni: The Untold Story
, says he feels the constant need to prove himself by taking up new challenges and one such is working with the Hollywood director, who has helmed hit films like
The Dark Knight
,
Inception
,
The Prestige
,
Interstellar
and
Memento
.
"There are things that you would want at a particular point of time in your life, just like right now I would really want to work with Christopher Nolan," Sushant told PTI.
"The way Nolan looks at things is just amazing. It can be easily seen in all his films. I was just watching his videos on how he came up with the screenplay of
Memento
and it's just extraordinary. It just opens up your mind. After watching that clip all I got to know was that I know 'nothing'."
The actor also wishes to collaborate with other big names in Hollywood and Academy Award-winners, Martin Scorsese and Woody Allen. "I also really want to have the opportunities somehow to get to work with Scorsese and Woody Allen."
Sushant believes that his curiosity to
explore the various aspects of cinema
and its makers around the world arose when he started working with Dibakar for their 2015 crime mystery
Detective Byomkesh Bakshy!
.
"I experienced a lot of things while I was working with Dibakar Banerjee. These directors (Nolan and Banerjee) are not willing to just look at the things the way people look at it. So, it's actually rebellious. It's an act of destruction."
"They destroy everything that's there and then come up with something very innovative. And after working with him I realised that how wrong was I to think that this is only the right way in which we can do it because there are so many rights," he said.
Sushant started his career as a background dancer at an awards show and when asked how had his journey has been from dancing behind actors to becoming
one of the most popular young faces
in Bollywood, he said, "I'd never cribbed in my life that this is not where I wanted or didn't want to be. I always wanted to be there."
"I was very excited and interested as a background dancer or as a theatre actor or when I was working on TV, or even on the film which didn't do well like
Byomkesh
. So, I see it as a straight line. I will continue doing things irrespective of the medium as long as I'm excited about it."
Sushant will next be seen in the upcoming romantic drama
Raabta
alongside Kriti Sanon and he says, "There's something special in that film which I have never tried before as an actor and it's completely different."
(This story has not been edited by NDTV staff and is auto-generated from a syndicated feed.)