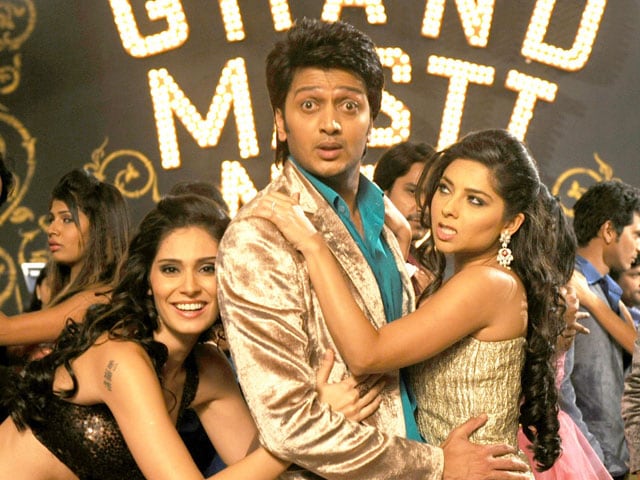 New Delhi:
A TV channel which was restrained from airing Bollywood movie
Grand Masti
approached the Delhi High Court seeking removal of the stay, saying it had suffered financial loss for being unable to show the film.
The channel told a bench of Chief Justice G Rohini and Justice Jayant Nath, that it had purchased the telecast rights of the movie for Rs 4 crores and also invested a substantial amount on the advertisement of the film.
"Because of not telecasting the said film on August 22, in view of the order of this court, the respondent/applicant has suffered huge losses. In fact the amount of losses borne by the respondent is not quantifiable in monetary terms as it not only lost its original investment, it has also lost on all advertisement revenue that it was due to receive on telecast of the film," the channel said. (Also Read:
Delhi High Court Stays TV Premiere of Film Grand Masti
)
The court, however, refused to pass an immediate order and asked the petitioner on whose plea the film's TV premiere was stayed, to file response to the channel's application.
The court on August 21 had stayed the television premiere of Bollywood movie
Grand Masti
saying the film was not certified for unrestricted public exhibition and cannot be televised under the Cable Network Regulation Act.
Grand Masti
, also referred to as
Masti 2
, is a Bollywood adult-comedy directed by Indra Kumar and produced by Ashok Thakeria.