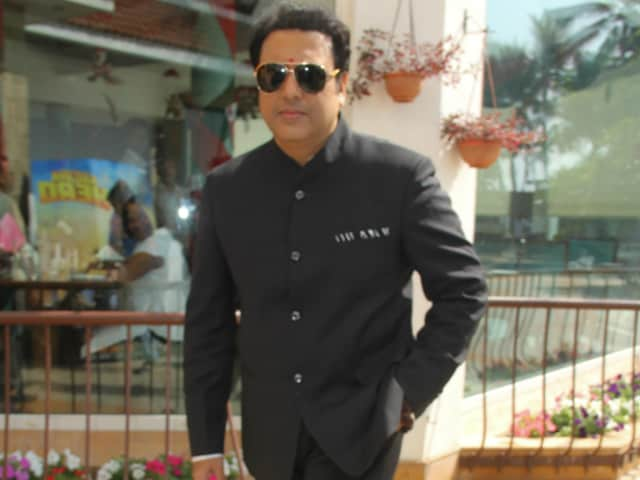 Highlights
'Everything revolves around success,' said Govinda
'Industry is in few hands, and has always been,' he added
Govinda was a top Bollywood hero for some years from 90s to early 2000s
New Delhi:
Actor Govinda
, once a top Bollywood hero and fully conversant with how things work in film circles, says success is the only currency the industry recognizes, reports news agency PTI. Govinda, 53, was Bollywood's most successful actor for some years from the late 90s to the early 2000s. Then, the leading roles began to dry up and although he continued to make movies, the dizzying scale of adulation he had once been accorded dwindled. His last few screen outings were supporting roles in films like 2014's Happy Ending and Kill Dil - in comparison, the 51-year-old Khans are still ruling the roost. Govinda says he deserves better but that being relegated to supporting cast was difficult.
"They didn't see me as a full-fledged hero. I was not looking like a hero. It was very tough for me, that phase. Industry is in few hands, and has always been. It all depends on the release of films and your success. Everything revolves around success. Success
hoga to kamaal hoga, tab hi log tumse baat karenge
(If you are successful then only people will talk to you)," he told PTI.
At the peak of his fame,
Govinda
starred in a film called
Hero No 1
- a title that was indicative of his then top dog status. In 2004, he embarked on a political career, a decision he now says he regrets. He was elected to the Lok Sabha on a Congress ticket - four years later, accused of inaccessibility in his constituency and criticized for being continually absent from Parliament proceedings, Govinda resigned. Now, he says he "shouldn't have joined politics at all" and that he struggled to resurrect his film career after the interruption.
"I was not getting the songs I used to do, the kind of dialogues I used to mouth. I used to try planning a few things on sets but the director used to say, 'No sir, we won't be doing that. You just have these many minutes in the film'. "This was not working for me, it became very important for me to comeback as a hero," Govinda told PTI.
Govinda says he refused several projects
and signed films like
Kill Dil
and
Happy Ending
at his wife's behest. "They came and went. Nothing happened with my career. They were big projects, I was praised, the films were also praised to some extent. Inspite of that they didn't reach to that level. May be it's just fate," Govinda told PTI.
A sequel to Partner
, his 2007 film with Salman Khan, is reputed to have been in the works for a while but Govinda, tired of waiting to be Hero No 1 again, has cast himself in the lead of a film he's written and produced himself.
"It was very important for me to come back the way people love me. I was not getting what I deserved. When I did last few films, I thought people are not utilising me the way they can. I am getting used," Govinda told PTI.
And so, he will be seen on March 3 in
Aa Gaya Hero
.
(With inputs from PTI)