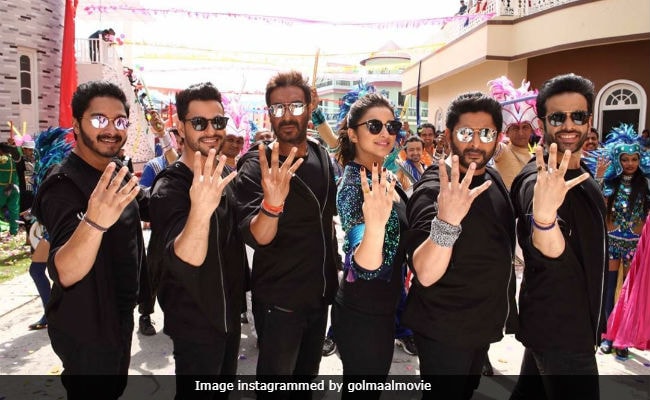 Cast: Ajay Devgn, Arshad Warsi, Shreyas Talpade, Tusshar Kapoor, Kunal Kemmu, Tabu, Parineeti Chopra
Director: Rohit Shetty
Genre: Comedy
Rating: 2 stars

Oh no, NOT AGAIN! The fourth film of the Golmaal series, barring a few cosmetic changes, does not shy away from unleashing more of the same surfeit of inanity. That isn't as much of a shame as the fact that the ghostly air that cloaks the yarn does not deliver much by way of genuine comic value. Golmaal Again has a slew of crowd-pleasing components that could propel it to box-office glory, but it is often guilty of laying too much store by lame devices.

The film is a wild, wacky ride in which grown-up men revel in behaving like a bunch of delinquents, but the core of the plot hinges on emotions that stem from the bonding that five orphan boys develop with an infant girl they find on the streets and then are separated from when it is time for them to move out of their shelter.

Golmaal Again stretches credulity, what with its ghosts, spirits and apparitions. Yunus Sajawal's screenplay puts all its eggs in a bottomless basket filled to the brim with mindless mumbo-jumbo. Most of the gags that the film stages - many of them are protracted beyond comprehension - simply disappear into a void.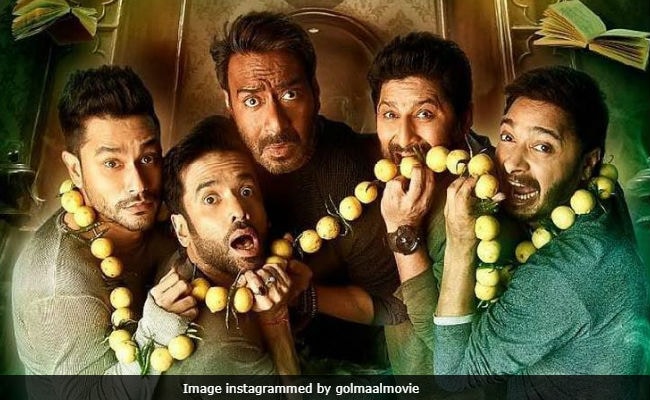 The film plays out in a fairy-tale hill setting where the oddballs that we were first introduced to over a decade ago converge to display their wares after a seven-year hiatus, is admittedly funny in parts. But the film begins to careen out of control by the halfway mark under the weight of too many comic detours and feints. A few of them are hilarious, but most only gobble up precious footage.

Harmless buffoonery isn't such a bad idea when delivered in moderation, but when it teeters on the edge of the excessive and seeks to draw humour from disabilities and speech defects - one guy is mute, another lisps and a third one loses his hearing for a bit and becomes the butt of ridicule - it crosses the line and stops being funny.


The horror twist to the successful Golmaal franchise is a somewhat awkward narrative strategy that sucks the air out of the otherwise breezy comic romp. It is left to the actors to pump life into a dead horse that is still breathing but is in no position to break into a gallop.

Neither Tabu nor Parineeti Chopra, despite the key roles that they are assigned and the adequate performances that they deliver, look particularly ill at ease among the male mad hatters who are allowed to run amok with impunity. The girls are required to merely play along without letting their hair down.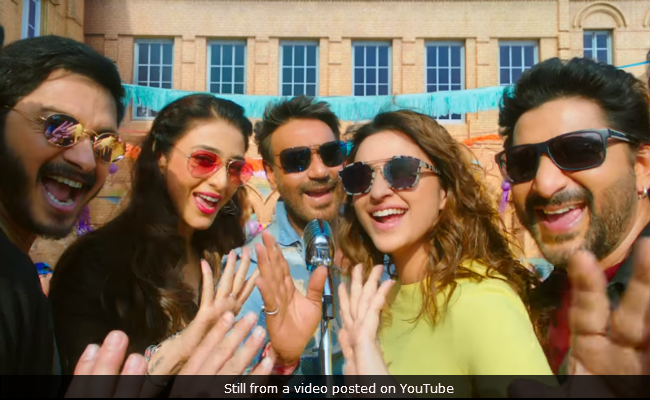 The supporting actors, notable the ever-reliable Prakash Raj, a mercurial Vrajesh Hirjee and the gifted Sanjay Mishra, seem to be having quite a ball. They are aided a fair bit by the dialogues written by Farhad Sajid and director Rohit Shetty, which serve to buttress the rowdily goofy spirit of the film.

However, the stray moments of inspired lunacy are interspersed far too often with long passages of supernatural claptrap that ride on a complete suspension of disbelief. But that isn't the biggest problem with Golmaal Again. Nobody expects logic in a Rohit Shetty film. It's the promised magic that never really materializes. As a result, this isn't a laugh riot that comes anywhere close to redefining the scope of the genre.

Now the story: there's this wealthy philanthropist Jamnadas (Uday Tikekar) who sets up an orphanage in Ooty. But the institution clearly doesn't do a great job of preparing its inmates for the challenges of life. The five boys who trigger all the mayhem - played by Ajay Devgn, Arshad Warsi, Shreyas Talpade, Tusshar Kapoor and Kunal Kemmu - have all passed through the portals of the 'anaath ashram' and have all turned out to be big-time troublemakers.


The narrator of the
Golmaal Again
story (credited to Shetty himself) is librarian Anna Matthew (Tabu), a woman who can see spirits and communicate with them. But she doesn't stand a ghost of a chance of taming the quirky quintet when they decide to run circles around her. The tough-guy male protagonist Gopal (Ajay Devgn) is mortally afraid of the dark. His lisping brother/sidekick Laxman (Shreyas Talpade) lends him all the encouragement and support he needs to dispel the frequent panic attacks.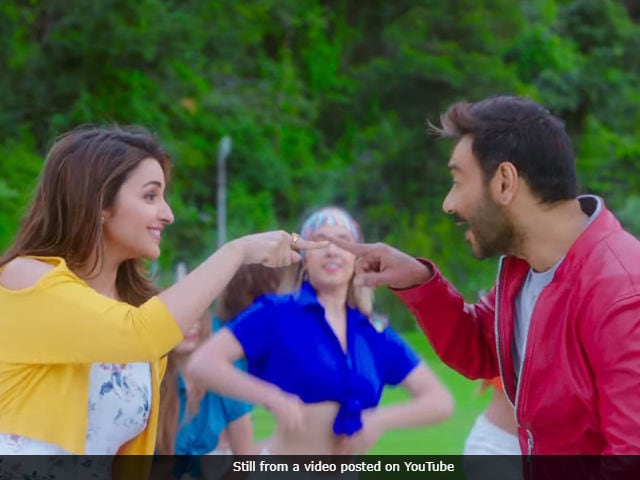 The duo does not see eye-to-eye with their orphanage mates Madhav (Warsi), Lucky (Kapoor) and Laxman (Khemu). The long-standing antagonism drives them to the residence of Colonel Chouhan (Sachin Khedekar) on two counter-missions during which they encounter Damini (Parineeti Chopra), the mysterious caretaker of the house.

Two greedy men - local builder Vasu Reddy (Prakash Raj) and Dubai-based real-estate tycoon Nikhil (Neil Nitin Mukesh, the film's principal baddie) - have their eyes on the expanse on which the orphanage and the colonel's bungalow stand. It is around their unbridled avarice that the horror-comedy hinges - it leads to two murders, much subterfuge, and a vengeance plot that take ages to play out.

Nana Patekar's voice plays a key part in Golmaal Again: every time a character is possessed, he mimics the veteran actor. For good measure, Patekar puts in a brief appearance in the film as himself.

That apart, as expected, Golmaal Again throws in in a whole lot of other Hindi cinema references, and most of them spring from the mouth of the loquacious Babli Bhai (Mishra), who the man who apes Shatrughan Sinha's dialogue delivery.


The forgetful Pappi Bhai (Johnny Lever) and Vasooli (Mukesh Tiwari), too, get their spots in the sun, but it is Hirjee, in a cameo as a godman who psyches out one of the villains with his antics, steals the show.
This probably should go without saying:
Golmaal Again
may not disappoint those with an appetite for slapstick comedy that knows no bounds. For everyone else, caution is advised.