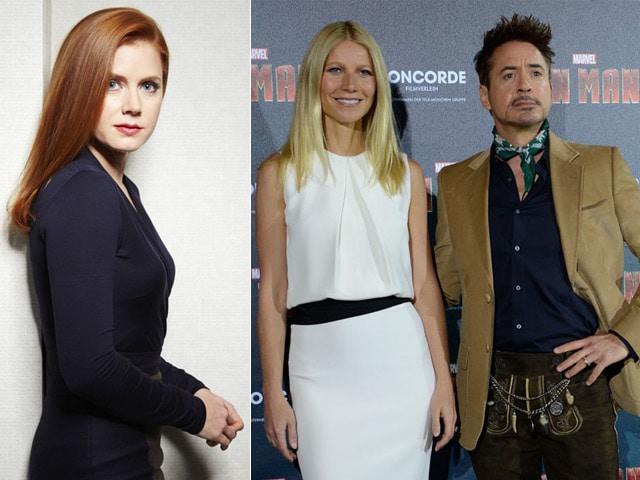 New Delhi:
For the third year in a row, the Golden Globes will be hosted by American TV's funniest girls Tina Fey and Amy Poehler. But you already knew that, right? What you didn't know was who was going to punctuate Tina and Amy's jokes by presenting the awards.
The presenters for this year's Globes ceremony have been announced and it seems that actress Amy Adams and comedian Ricky Gervais will be on double duty as nominee as well as presenter. Amy won Best Actress - Comedy/Musical last year for
American Hustle
and is up for the same award this year again for her performance in
Big Eyes
. Ricky Gervais, a three-time Globe winner, is up for Best TV Actor - Comedy/Musical for his work in
Derek
.
The line-up of presenters includes four previous Globe winners - Robert Downey, Jr whose presence is sure to prompt rousing fangirl/fanboy cheers; his
Iron Man
co-star Gwyneth Paltrow; and actresses Kate Hudson and Lily Tomlin.
Previous nominees presenting this year include Catherine Zeta-Jones, Adrien Brody, Salma Hayek, Owen Wilson and Kristen Wiig.
Husband and wife Chris Pratt, who we saw last year in
Guardians of the Galaxy
, and Anna Faris are also presenting - whether together or separately has not been disclosed. Comedian Kevin Hart and dancer-actor Channing Tatum complete the list.
The Globes will take place in Beverly Hills, California on the night of January 11. India will have to wake up early on the morning of January 12 to watch.