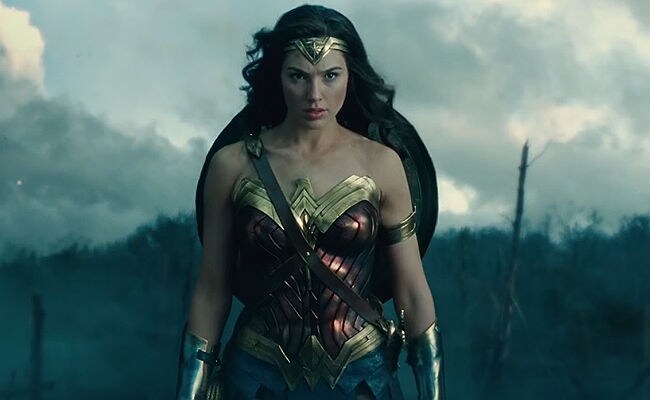 Highlights
Barbra Streisand is the only female director to win Golden Globe
Patty Jenkins and Greta Gerwig failed to get Golden Globes nod
Oscars' record is worse with four female director nominees since 1927
Los Angeles:
The
75th Golden Globes
will present a man with the award for best director for the 74th time on Sunday, shutting women out of the race despite a bumper year for female filmmakers. The last 12 months have seen Greta Gerwig make her solo directorial debut with the acclaimed
Lady Bird
while
Wonder Woman
director Patty Jenkins delivered the biggest female-made live-action movie in history.
Dee Rees's Netflix racial drama
Mudbound
has a near-perfect approval rating on reviews website Rotten Tomatoes, and Kathryn Bigelow made headlines worldwide with the gut-wrenching 1960s crime drama
Detroit
.
Throw in Sofia Coppola, Amma Asante and Valerie Faris, all of whom made much-admired movies last year, and it begins to look decidedly odd that the nominees for best director at the Globes are all middle-aged men.
Guillermo del Toro is expected to win for
The Shape of Water
, edging out Martin McDonagh (
Three Billboards Outside Ebbing, Missouri
), Christopher Nolan, (
Dunkirk
), Ridley Scott (
All The Money in the World
) and Steven Spielberg (
The Post
).
An analysis of previous nominees by AFP shows that just five women have been selected to compete for best director in the storied history of the Globes, which goes back to the early 1940s.
Barbra Streisand - the only female winner, for
Yentl
(1983) - and Bigelow were both nominated twice, while Coppola, Jane Campion and Ava DuVernay complete the tiny list.
No change
"Hollywood's female director problem has been the source of much dialogue over the past several years," said Stacy Smith, a professor at the University of Southern California's Annenberg Inclusion Initiative. "The evidence reveals that despite the increased attention, there has been no change for women behind the camera."
The 90-member HFPA declined to comment but sources with knowledge of the issue argued that it would be unfair to single out the organization for what was an industry-wide issue.
The Oscars rather make the point, with their even worse record of just four female best director nominees since 1927, including Bigelow, who won in 2009 for
The Hurt Locker
.
USC published an analysis on Thursday, co-authored by Smith, on more than a decade of movies which also demonstrates that gender equality across the wider industry is practically non-existent.
The study - "Inclusion in the Director's Chair?" - combines data on the gender, race and age of 1,223 filmmakers working on 1,100 top-grossing films released from 2007 to 2017.
Just four percent were female, and among those there were just four black and two Asian women, plus one Latina.
Around half of the men on the list went on to work on another top-grossing movie during that decade, while more than 80 percent of the women weren't hired for a big film project again.
Why isn't it 50-50?
The ongoing USC study is updated every year, and only eight women were added in 2017 -- a sign, according to Smith, that little progress has been made.
"As we said last year, most female directors are 'one and done' when it comes to helming popular films, particularly women from underrepresented racial/ethnic groups," said Smith.
"In 2017, none of the women entering the ranks of 100 top film directors appeared in our study previously. This is not true progress."
According to the report, Warner Bros. released the most female-directed movies, but the figure is still staggeringly low - just 12 in 11 years.
Meanwhile, less than a fifth of the board members on the seven largest entertainment companies are female and male film executives outnumber the women by more than two to one.
Two-time Oscar nominee and gender equality activist Jessica Chastain points out that institutional sexism, far from being just a Hollywood problem, is the product of a patriarchal system which includes Wall Street and the media.
The 40-year-old Californian told AFP in a recent interview she became aware of discrimination in filmmaking even before her career got going, as she was studying at New York's prestigious Juilliard School for the performing arts.
"Very early on, I realized there was in each class about two-thirds men and one-third women, and I asked a professor: 'Why isn't it 50/50?'" said the actress, who earned a Globes nod for best actress in a drama for
Molly's Game
. "And he said, 'Well, there are more parts for men than women.' But how are you going to change the place unless you change that thinking?"
(Except for the headline, this story has not been edited by NDTV staff and is published from a syndicated feed.)