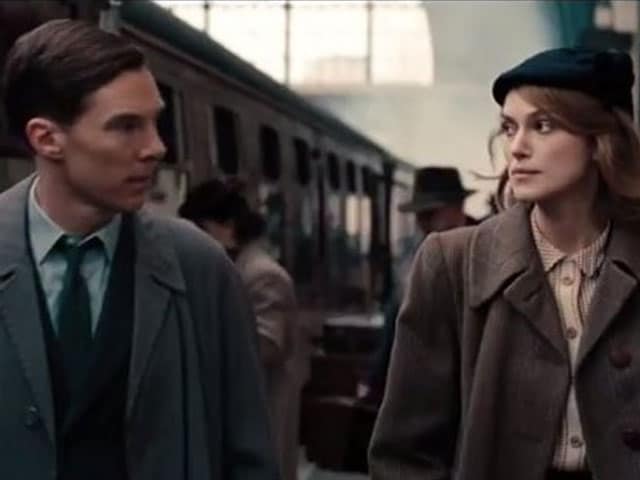 New Delhi:
For Hollywood, reality bites and in the best possible manner, especially during award season. This year, no fewer than 10 actors have been nominated for Golden Globes for bringing to celluloid life the stories of real people.

British actors Sherlock Holmes, beg pardon, Benedict Cumberbatch and Keira Knightley are both up for playing World War II codebreakers Alan Turing and Joan Clarke in The Imitation Game.

Fellow Brits Eddie Redmayne and Felicity Jones star as physicist Stephen Hawking and his first wife Jane in The Theory of Everything.

Certain sections of Hollywood insiders are of the opinion that David Oyelowo, also British, has all but won the Globe for his portrayal of civil rights activist Dr Martin Luther King, Jr in Selma.


Steve Carell and Mark Ruffalo have been nominated for playing millionaire murderer John DuPont and his wrestling champ victim Dave Schultz.
Christoph Waltz and Amy Adams are up for playing American plagiarist Walter Keane and his wife Margaret in
Big Eyes
, while Reese Witherspoon is a Best Actress nominee for playing hiker Cheryl Strayed in
Wild
.
Some of this year's other nominees have previously won a Globe for playing real people - Helen Mirren for playing the British monarch in
The Queen
, Joaquin Phoenix as Johnny Cash in
Walk The Line
, Don Cheadle for playing Sammy Davis, Jr in
The Rat Pack
and Paul Rusesabagina in
Hotel Rwanda
, Claire Danes as the autistic livestock pioneer Temple Grandin in the TV film of the same name, Matthew McConaughey as AIDS patient Ron Woodroof in
Dallas Buyers Club
, and of course Meryl Streep as Julia Child in
Julie & Julia
and Margaret Thatcher in
The Iron Lady
. The Golden Globes will be held on Sunday, February 11 - that's early morning Monday for Indian audiences.