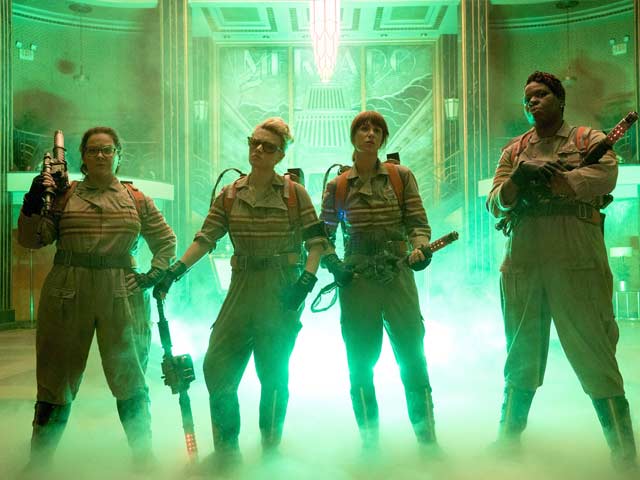 New Delhi:
Days after releasing the first look, Sony Pictures is back with the international trailer of
Ghostbusters
, the reboot of the famous Eighties franchise. The new footage raises more laughs than the first look, thanks to the hilarious new receptionist Kevin, played by Chris Hemsworth, who fills the role originally played by Annie Potts and who had a blink-and-miss appearance earlier.
Actors Melissa McCarthy, Kristen Wiig and Kate McKinnon are hilarious in the role of paranormal psychologists. Leslie Jones plays the new addition to the all-woman quartet. Andy Garcia stars as the Mayor of New York City and Michael K Williams plays a character called Hawkins. Neil Casey is suitably evil in the role of the villain Rowan.
The trailer had earlier generated controversy and actress Leslie Jones was trolled on social media for her 'street-smart' black New Yorker character, which many said reinforced a 'racist stereotype'.
The original 1984 film starred Dan Aykroyd, Bill Murray and Harold Ramis as parapsychologists who begin a ghost extermination exercise in New York. The rebooted version, which promises thrills and frights, arrives in theatres on July 15.