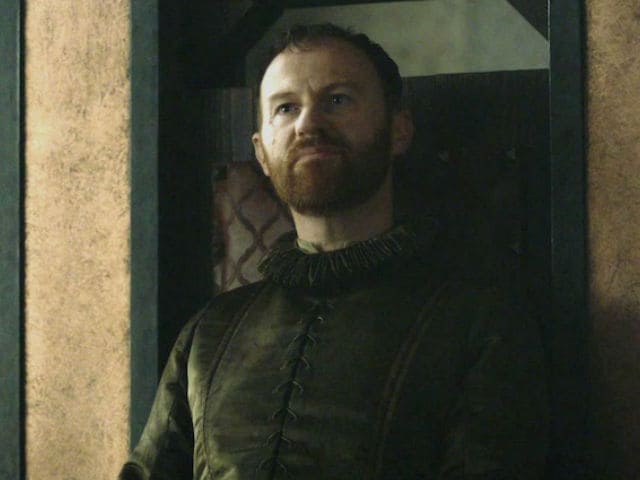 Highlights
The free city of Braavos may not be safe from the upcoming war
Game Of Thrones 7 will start in July, this year
"I've had a lovely time," said Mark Gatiss
New Delhi:
Actor Mark Gatiss, who plays the role of Iron Banker Tycho Nestoris in popular television series
Game Of Thrones
, said that he negotiated with the makers to keep his character alive, reports
Express.co.uk
. The actor said: "I made a pitch to be the last one alive because if anyone survives, it's the banker, isn't it? They smiled at me and then plotted my doom." If we were to believe Mr Gatiss and assume that Tycho Nestoris is in danger in this season then then it is clear that the Free City of Braavos will be drawn into the
battle for the Iron Throne
between Daenerys Targaryen, Cersei Lannister and Jon Snow.
Talking about the plot of the upcoming season, Mark Gatiss told
Express.co.uk
: "I honestly don't know the ins and outs. People ask me this, that and the other, I haven't got a clue. I've done four episodes now and there's two more they think. It's a huge saga and I don't know and I rather like that. But I've had a lovely time."
Game Of Thrones 6
ended last year with Cersei Lannister ascending the Iron Throne after her son Tommen commits suicide. Daenerys Targaryen - with her gigantic army of the unsullied, three dragons and Cersei's brother Tyrion Lannister as Queen's hand - is headed towards King's Landing to take over from the Baratheons, who dethroned her father King Aerys II Targaryen in the first place.
Jon Snow was unanimously voted King of The North
as the northerners form an alliance after the
Battle Of The Bastards
in which Jon Snow defeats Ramsay Bolton and reclaims Winterfell.
Game Of Thrones
season 7 will premiere on July 7, this year.